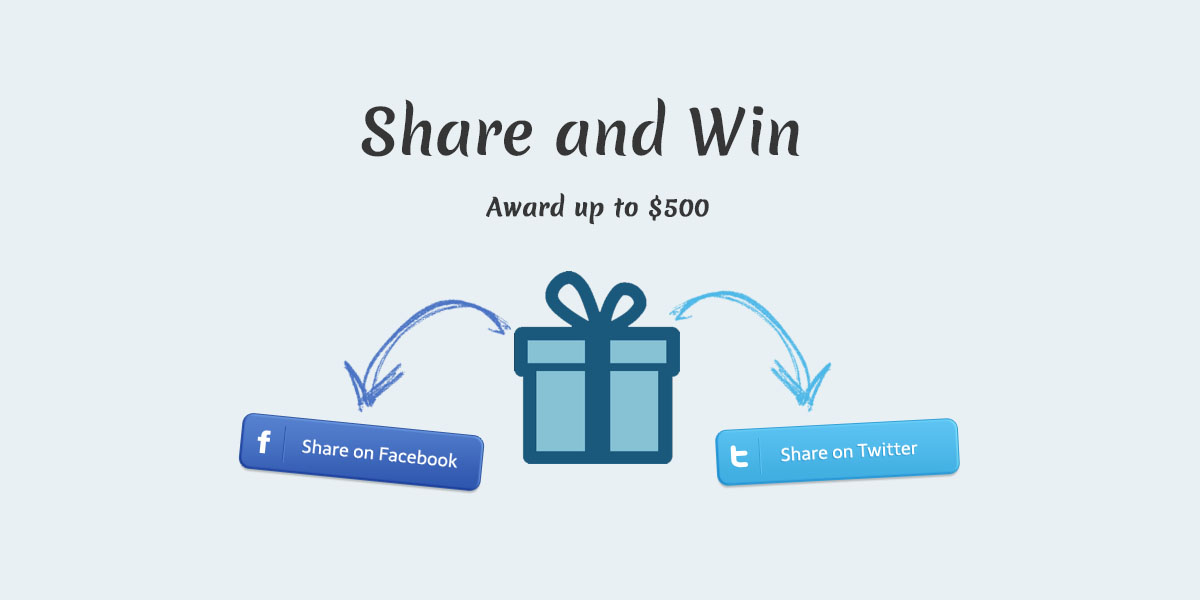 The lottery was created especially for you as our returned client and your friends.
The requirements to take part in the contest are:
Share this page by clicking on "Share with Facebook" or "Share with Twitter"
You should get as many likes or twits as possible on your post. Invite your friends to like or tweet your post.
The contest works for existing clients and for your friends, relatives or acquaintances.
Here are the prizes for our existing customers:
1st place - $150
2nd place - $100
3rd place - $75
If you are not our client, you can still participate in the contest by sharing this page on your Facebook or Twitter.
Your winnings are:
1st place - $70
2nd place - $50
3rd place - $25
After sharing this page you need to send us your email address registered on our website (for our returned clients), and the link on the shared post (for all other participants that are not our clients). In the topic of your email, please indicate "Coolessay.net Winner". For returned clients: please, specify in the email topic word "returned".
All emails should be sent to info@coolessay.net
The winner will be announced on our website blog and Facebook page on October 12th. The final date of the contest is October 10th.
Hurry up! You have 2 weeks to get as many likes and tweets as possible by sharing our page. Good luck!