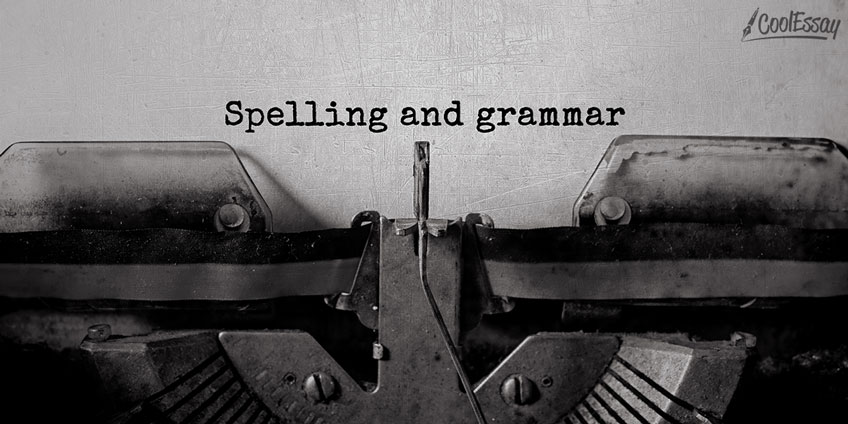 It is known that grammar comes easily if it is easily explained. But not all teachers of universities and schools agree with this.
They say that if you work hard, then you will succeed with grammar. A bit of anguish and perhaps grammar will be remembered. But no! It will not be remembered. You will remember anything except grammar. Do you really think that your brain will gratefully accept a topic that your unhappy eyes do not want to see and your nervous system cannot stand? What usually happens with information that is studied forcibly, without desire and inspiration? It goes into oblivion. And if you try to learn it again, then be sure that your brain will reject it already at the first stage. Today it will be how to like English grammar with all your heart.
There is an assumption about ideas that were etched in memory and settled there for a long time. The idea remains in memory if it meets the following principles:
Simplicity
Unexpectedness
Concreteness
Credibility
Emotions
Stories
And now let us remember with what grammar presentation we had to face.
Simplicity? No, this is not our hobby, because a teacher who cannot make Present Simple become unrecognizable is a bad teacher. For the most part, we meet with such a presentation of information, that completely distorts our perception of grammar. We begin to feel that English has at least hundred tenses, all of them are vitally important, etc. We want to get rid of this topic as soon as possible and forget about it as about a nightmare. And this cannot be done categorically.
Unexpectedness? This is entirely out of the question, it is grammar, not fine art. Perhaps, we will start playing games and give out gifts to each other for the correctly learned rule?
Concreteness? Only one thing becomes concrete: grammar is an element of English that is not subject to a mere mortal. All circumstances and surrounding people instill a thought that you cannot learn it, so it makes sense to be grateful for small favors and not to look for trouble.
Credibility? Here you need to remember a professor and grammar again to see if you have any doubts about the validity of what one taught. If one rule contradicts the other, but no one is going to explain to you the causes of this paradox, will you have a desire to continue to learn in this style?
Emotions? Oh yeah! At the end of the session, everyone is so emotional that the brain is boiling, and the answer to the question is still in the clouds. And we would like to see this answer here and now, because it depends on its availability whether you can continue to study that topic or another.
Stories? If one told stories in your grammar lessons, then you were a happy person, you should not complain. Otherwise, it only remains to sympathize with you and tell you confidentially that, yes, histories on grammar lessons are really possible.
And now let us talk seriously. If you combine all these points together and diversify lesson with them, you will get a great alternative to boring perception of uninteresting material.
And the problem is not even in professors from the past, but in the system as a whole. Anyone who wants to go against it remains alone with his or her questions and discoveries. There is one hope for young and promising ones, who cannot be broken even by the old foundations, and in this case, the credit should be given to the strength of character and resistance to external stimuli.
Your Modern Online Helpers
Today you can find rules not only in a textbook, but also to learn English grammar online. The only problem is to choose the best resource and start studying immediately. We recommend that you create your own list of websites, carefully study all materials and regularly monitor updates. We share with you some useful links to make sure that you are not lost in the variety of websites, portals and blogs. Do you remember the six main principles we have considered above?
So, simplicity: never stay on websites that are uncomfortable, complicated and boring for you. 5 minutes of joy are better than 30 minutes of sacrificial self-torture. Try different methods and feel in practice what works exactly in your case;
The parameter of unexpectedness is, perhaps, one of those that adds a spark to the class. For example, you can unexpectedly learn grammar not with tables and many-kilometer explanations, but with the help of video. Look for the best videos are on engVid. When you will see one of these videos, it becomes surprising how interestingly and unconventionally a familiar rule can be presented;
The core of grammar is always concrete, so in search of clarity beginners can come to English Grammar Secrets (where nothing distracts from important information at all), and if you continue to study, you can look at englishpage.com to get acquainted with more advanced English;
For emotions, there must be a special person in life. If emotions caused by English are clearly not enough, find on YouTube a channel with a person who you like and whose method of submitting information suits you. We assure you, you will not get bored by watching the video with interesting person;
The same credibility should arise between a student and a professor. You must decide what to look for in a particular case. The main thing is to make sure that your lesson is comfortable, logical and understandable, from which it can be concluded that learning the language is not only a pleasure, but it also increases the level of knowledge;
And finally, favorite stories which not every teacher can weave into the grammar. Most likely, here you need to be a storyteller or even a writer from birth. If you miss this particular component, come to a channel of some interesting personality. Excellent English and life stories are guaranteed to you.
Now you know how to learn English online. It is not as difficult as it may seem, but first of all, it requires desire and diligence. Use this knowledge and improve yourself every day.