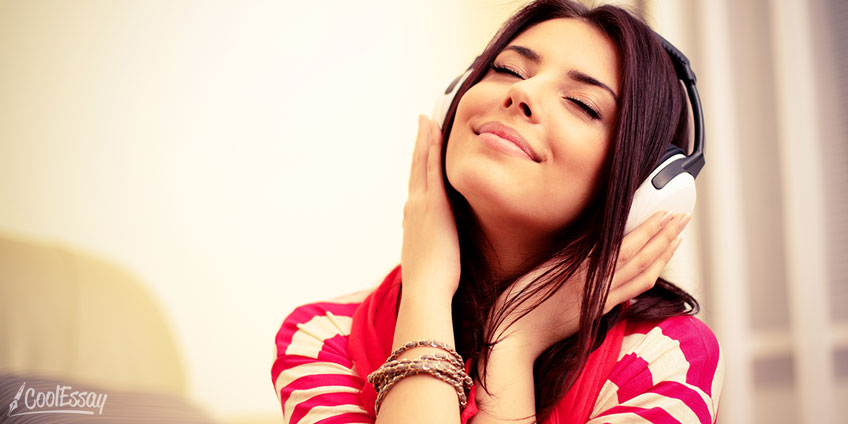 Listening to music is definitely a pleasure out of this world. Apart from pure aesthetic pleasure music is of course all about, you often hear about its benefits in language learning, but beyond some trivial tips there's usually nothing left to say. Today we are going to talk about how music manages to work wonders with your language, if tackled properly.
Listen to Music Regularly
The first tip is of course keeping to regular nourishing yourself with music, as it will work out your background listening skill. Maybe music as a form of fluency trigger is not something second-to-none in its impact, nevertheless, in long-term perspective, it turns out to be clearly beneficial.
Try to Learn at Least Some of the Lyrics by Heart
Listening to music a lot is good, and, as we see, it already enhances the comprehension skill. It happens on subconscious level, and now, after it became a good pleasant habit of yours, try focusing on lyrics. Understandably, catchphrases from lyrics of the songs you like are hard to beat when it comes to the appeal not just of the chosen composition, but sometimes even the language itself, they are actually forever engraved in your memory.
Combine Your Interest in Lyrics with Playing Instruments
If you play any instrument or only learn to do it, it's a good idea to combine singing in the language you learn with playing an instrument, as this will activate your brain in a totally different manner and will allow you to make the most of it, both of performing and memorizing lyrics. Moreover, this trick is actually part of making any learning process involved in a creative activity, something that fascinates you and makes you discreetly assimilate numerous things on the background. That's sophisticated and pretty simple at once, isn't it?
Roam Regularly Through Lyrics Websites
There is a couple of pretty fascinating websites with lyrics of the songs, both popular and not so, where you are able not just to find lyrics you are looking for, but also see a range of in-depth comments from Internet users both of the fragments and ideas of the whole lyrics of any song in particular. This will give you opportunity not only to memorize your favorite lyrics but also grasp some valuable verbal clichés for articulations about music and description in general.
Post the Lyrics of Your New Favorite Song on Your Blog and Start Discussion
Make lyrics of your favorite songs the reason for a bunch of people dear to you to plunge into discussions online. Don't forget about the original language of the song to start discussing in it. Here, you will come out as producer of language, which is really important, as there's always some retardation between perception and producing.
Compile a Thematic Vocabulary of Slang
If you're into modern pop or rock music, you are aware of the fact that modern popular music abounds in slang vocabulary. If you ask why it is worth mastering such lexis, the answer is simple: not only does it make you trendy to a certain extent, it also makes you feel part of the globalized culture of today.  In the meantime, this lexical layer makes you closer to more natural and flexible language usage as opposed to abstract classical verbal idioms.
Play Games with Friends
Playing games with friends to determine the best lyrics connoisseur among you can do you nothing but good. There's no secret in it: rivalry always pushes you to perfection. So, make up some competition!
Try Writing Essays About the Song You Like
Writing essays happens to be the seminal and schmancy tip to almost any kind of psychological or educational issues. That said, no one can deny its really being of outstanding help in "feeling" your style and elaborating it why learning a language.
Listen to Unknown Songs and Find Ways to Work on Their Lyrics
Listening to unknown songs is not a bad option when it comes to your listening skills. Don't forget, that your not grasping something may be part of an irresistible appeal of the song, though.
Don't Forget to Put New Words into Your Vocabulary or Online Service
Which way is the best one to write down new words and expressions, that's actually a very debatable issue. Whatever it might be, we are sure you'll choose the most suitable one for you, be it vocabulary on cards or a separate notebook to keep your notes intact, just don't forget to introduce this element of "real work with language" in pauses between your favorite songs.
As you see, although listening to music doesn't make the very essential part of any education program or even systemic tips about self-education, it appears to be very useful in ways few could ever imagine in their complexity, though most of them are clearly beneficial in actual practice. Isn't it just great that the combination of practicality and pleasure has never been so unabashedly efficacious?