You know your essay, research paper, case study or dissertation must be plagiarism-free. Originality is one of the top requirements for academic writing at each and every educational institution all around the globe.
So, you naturally want your paper to meet this requirement. And we know how to set that right. You are welcome to use this reliable essay plagiarism checker to stay sure your work is original.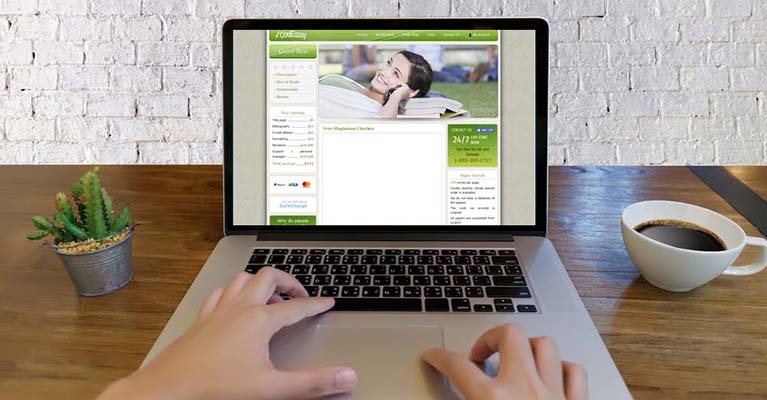 Why a Paper Plagiarism Checker Will Stand You in Good Stead
The very concept of academic plagiarism is much more complex than your demanding professor may consider. Our specialists have studied this issue thoroughly in order to design the best free plagiarism checker and help students ensure the highest quality of their writing.
The University of Oxford defines plagiarism as student's presenting any existing ideas or work as his or her own, without or even with the real author's consent, by using it in his or her work, without providing proper acknowledgement. Both reckless and intentional plagiarism are considered as a disciplinary offence. And it can cost you not only a low mark or retake but even expulsion from college or university.
You definitely don't want that, so you are welcome to use this specially developed plagiarism checker free and safely.
This useful online tool will help you make sure there are no plagiarisms of any kind in your own essay or article. Also, via our reliable, free online plagiarism checker for students you can verify if an essay you ordered with another online writing company is actually original or not.
We are glad to provide high-quality software-assisted plagiarism detection and strengthen your confidence in academic success!
How CoolEssay Free Plagiarism Checker Works
It's all simple and safe. Now you have a perfect, free possibility to check the originality of your work and make necessary corrections before submitting it. Plus, in case you availed a service of a professional academic writer, you are welcome to use this free online plagiarism checker with percentage to test their professionalism and make sure their work is truly worth the money you paid.
We care about success of your performance at university. Use CoolEssay's free online plagiarism checker to liberate yourself from any worries.
Paste the text you'd like to check into the special field.
Click on the "Check" button.
Wait a little while the plagiarism checker is processing the text.
Get instant report of the programme and view the result.
This online free plagiarism checker determines the highest percentages of the text's similarity with up to 10 existing sources and highlights the literally copied parts of the text.
Please pay attention: the text you check should have not more than 500 words.
If you don't have a registered account at this site, one check per day (24 hours) is available for you. If you are a registered user of this site, you can run two checks per day.
Fend plagiarism off with the help of this free plagiarism checker for students. And contact us anytime if you have questions about it.
Get 100% Original Papers from CoolEssay Writers
Along with the free plagiarism checker for students you are always welcome to use high-quality CoolEssay writing services. Our aces are here 24/7 to lend you their helping hands.
So, do you want to get an original paper in no time? Then don't hesitate to order it from experienced native-English writers and forget about the stress your study keeps causing. Now you can leave it no chance to let you down because you're cooperating with our writing professionals. And their works are always assessed as 100% original by every online plagiarism checker!
We know that. We've done some tests.
When you are writing your essays with us, their flawlessness and uniqueness go without saying. But how can we achieve that?
CoolEssay.net - Cool and Cheap Essay Writing Service!
On the Other Side of the Screen
Each essay or other academic paper you get from us is free of any plagiarisms and errors. Knowledgeable, responsible writers, who have defended their own dissertations and tackled hundreds of students' assignments, will never copy a word from a work of another author without making proper references.
In addition, before we send you a plagiarism-free paper, the writers' managers use a reliable essay plagiarism checker, developed by highly-qualified programmers from our Technical Support Department for inner use. That ensures you get a paper written from scratch and with correct references to the materials used. Although this plagiarism checker functions online too, we guarantee correctness and reliability of the results it generates.
Write impeccable essays, carry out well-grounded research, do interesting projects with CoolEssay and know for sure that all your papers are 100% original and well-referenced. You can make the most of our plagiarism checker free online and make your writing meet the highest academic standards.
We stand guard against plagiarism and over your study success!