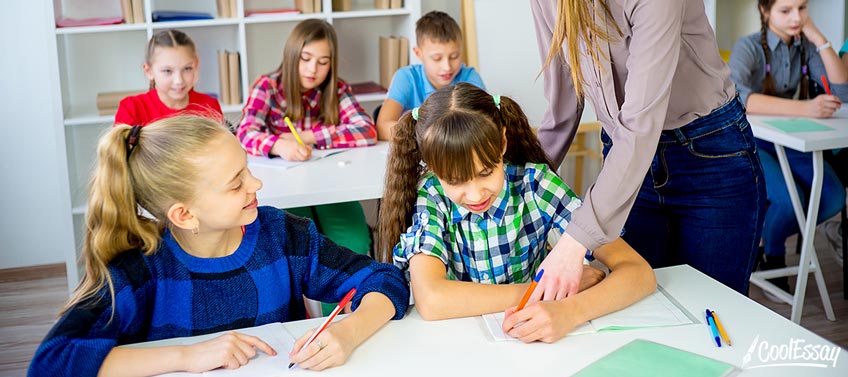 So, we consider shortcomings of the second approach, which we discussed in the second part of this article.
Disadvantages of this approach:
It is harder to learn new words

Compared to kids, children older than 7 years are little more difficult to learn new words. However, at this age, children learn everything consciously, that is, they understand well what certain word means and how it can be used.

Less time to learn the tongue

Some pupils are loaded with a lot of homework, so there is very little time left for English. However, you can also find a way out of this situation: to send a child to courses, where one asks not very many homework assignments, and the studying takes place in a game form – so your child will rest from school.

Opinions of teachers on the question "At what age is it right to teach a child English?"
Professor #3
I think from the age of 7, you can start a child's education, because, at that age, vocabulary of the native language is very quickly enriched, they actively communicate with their peers, learn to listen to them. A child already has a large enough stock of knowledge about the world around. Therefore, there are no difficulties with learning new words in English if children already have an idea about this subject or concept or another.
Professor #4
My personal conclusion: if there are time and opportunity, then why not give a child to a language studio from an early age. However, do not expect that they will suddenly speak. This is a general development, a liability that can shoot in the future. If it is worth highlighting priority activities, I would prefer the development of motor skills, music, aesthetic and physical development, and from the age of 6-7, I would switch on language learning. I mean most children who study the language in "artificial" conditions, without constant daily contact with it, regular immersion in environment during travel, etc.
I see many examples of early language learning. Examples are different in fact. There are children who come after years of studying from 3 years old, and they cannot work with children of their age, with whom we work the second year. It happens that they quickly adjust and surpass the rest in the process. And it happens that they lag behind or simply remain at the level of other pupils.
As you can see, we have found more advantages for the second approach, but we should remember that this is not a firm rule. Each child is individual, so the final decision on the age at which it is better to learn English for a child is to be taken only by you.
Where to Learn English for a Child?
So, you decided to start teaching your child English. What to choose: home schooling, courses or individual lessons? Let us understand.
Home Schooling
Home schooling with a parent is the best option for a baby. Therefore, if your child is not 4-5 years old yet, try to teach him or her at home. We will tell you how at the end of the article.
However, it is possible to teach a child English at home only if you know the language at least on an average level and use fascinating ways of teaching. A child is just beginning to get acquainted with the new language, so it is important that this acquaintance is pleasant and interesting. Do you not know English? You can try this option: you go to the courses and begin to transfer your knowledge to the child. In this case, not only the child will benefit, but also you yourself. Many adults learn the language just for this purpose: they want to teach children English, help them to do homework, etc. Moreover, it allows not to spend money on expensive professors.
The Courses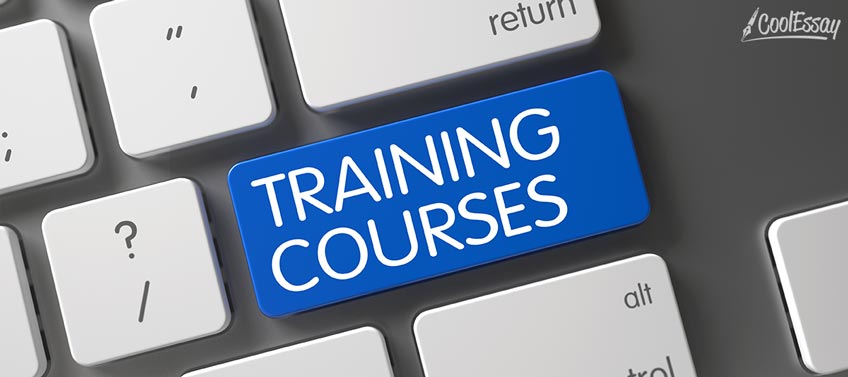 At the age of 3-4 years, a child can be sent to a special kindergarten or early development center with English lessons, and after 7 years – to children's courses. At this age, it is important not only to learn, but also to communicate with their peers, expand the circle of communication, perform interesting tasks in a competitive environment.
The main point that you should take into account is the level of knowledge of children in the group. It is important that all children know English roughly the same way, otherwise, your child may be uncomfortable in the class.
After the child reaches an average level of English, you can try to send him or her to a special language camp. This will be an excellent encouragement and a good motivation for the further study, and will also allow the child to make friends from different parts of the world. This is particularly good in the light of the fact that each person seeks to ensure that those around fully understand all that he or she wants to convey to them. And this is possible only if you are able to at least find appropriate words.
Individual Studying
We do not recommend starting individual education for children under 7 years old. Firstly, it is difficult for an outsider to attract and keep the attention of a baby. Secondly, a child may not be interested in such activities: it is one thing to learn the study with the same kids, and quite another – alone with some person.
Individual learning has significant disadvantages: you will have to take the child to a tutor or invite a teacher to your home, which creates certain inconveniences. However, they can be avoided, because there is an alternative – from the age of 9, children successfully start to learn English via Skype. If you want the child to try this method of instruction, write him or her down for a free trial lesson. You will be present at this lesson and will be able to understand if such way of teaching is suitable for the child.
In the next part of this article, we will end the discussion of this topic.