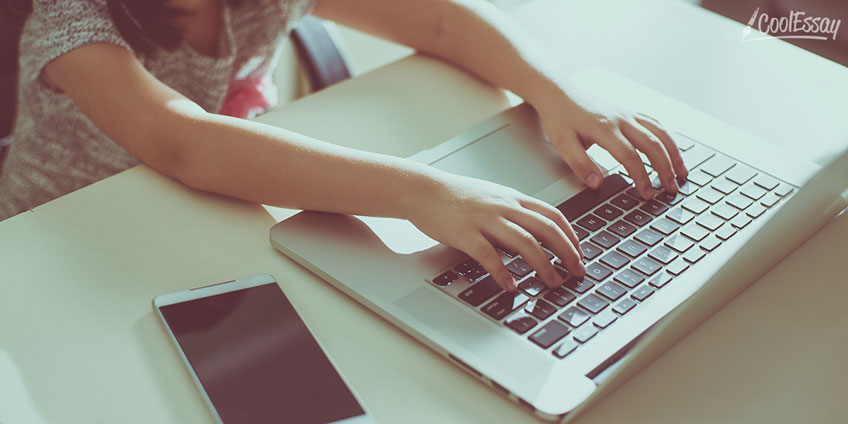 People often ask questions about whether it is possible to teach languages to children via Skype? Of course, this is possible, but we do not want to hide the truth: this method of education will not be suitable for every child. Today, we would like to explain you how to determine whether it is worth registering a child for a Skype class.
All parents want their children to grow up healthy, beautiful and intelligent. And if the first two characteristics are difficult to develop, then they are actively working on the third one. Many want their children to learn English, because the language will be useful in their life. At the same time, they increasingly prefer not courses or tutors, but personal English online teachers. This is convenient: you do not need to take your child to the other end of the city for lessons, he or she will not return home from courses through dark alleys, so parents will be spare from anxiety.
Some English schools claim that children can learn the language in this way since the age of 3 or 4 years. This information is not accurate. We collected some teachers' opinions and decided to give you the most reliable data. That is what we've got.
Under What Conditions Will English for Children via Skype Be Effective?
The child is interested in learning a foreign language
Children who are interested in learning something new are usually good at taking classes, doing homework on time, and interacting with a teacher with pleasure. If for some reason a child does not burn with a desire to learn, then we are ready to tell you what to do in the following articles. You will probably be interested in familiarizing yourself with the most common errors of parents, study and eradicate them.
The Child is over 9 years old
Sometimes parents want children to learn English via Skype since 3 or 4 years old. We recommend that they apply to a private tutor or to courses for children: it is impossible to keep the attention of a baby without a physical presence next to him or her. In addition, for children at this age, learning under the form of a game is preferable, it is often necessary to change activities and have a rest from the lesson.
The child is calm and assiduous
Classes will be effective only if the young student is not distracted, listens to the teacher and performs all tasks. Take into account that a child will have to sit for 45-60 minutes without entertainment, chocolates and cartoons.
You live abroad, and your child does not speak English
In this case, you should register your child for lessons via Skype. Classes with a qualified teacher will quickly bear fruit, and the young student will find it easier to feel at ease in the country. In addition, it is much cheaper than lessons with a local tutor.
You live in a small town or village
In such a situation, it is often difficult to find a good teacher of English. This is one of the great advantages of online learning – you can find the best teachers anywhere in the world.
Have you ever tried this method of learning? You may attend the introductory lesson with your child, this is an option at many schools. We think this is important for parents. First, you can get acquainted with a teacher and make sure that he or she is exactly the one you need (perhaps you have your preferences in choosing a tutor). Secondly, you see how the child feels in dialogue with a teacher of English via Skype. You will immediately determine how effective lessons will be, whether the child will be able to do it.
As you can see, children can actually learn English using Skype, but the age, character and desire of a child are important. We ask all parents to take these parameters into account when choosing the learning method.
Features of English for Children via Skype with a Native Speaker
Any native speaker who is a professional teacher (confirmed by the availability of a corresponding certificate) can teach English from scratch. At the same time, we strongly recommend taking lessons from a native speaker not earlier than from the Pre-Intermediate level. A small student may experience discomfort at the first stages of studying, because lessons are held entirely in English. And it may be quite difficult for a child to communicate all activities exclusively in English without the possibility to ask for something in his or her mother tongue.
Again, if you want your child to deal with a foreigner, pay attention to how he or she behaves during the introductory lesson. At the lesson, look, whether it is not too difficult for a child to understand the teacher, whether he or she experience discomfort in the process of communication, etc.
Important Aspects of Lessons with a Native Speaker
Be sure to find out if a teacher has a certificate that confirms his or her qualification as an English teacher of a foreign language. Its presence shows that they have received appropriate training and will be able to teach English at an accessible level to a child: all rules and constructions will be explained in understandable language.
A teacher does not speak your mother tongue. And this means that a child will have to make efforts to understand foreign speech and speak the language. A teacher cannot tell the forgotten word, because he or she will not understand what a child just said. We recommend that you always keep an online dictionary opened and, if necessary, look for the right word in it to express your thoughts.
If a child does not catch a word by ear, let him or her ask a teacher to print an incomprehensible word in the Skype chat. After that, you can see the meaning of the word in the same dictionary. However, such manipulations are not instantaneous, so the small student may lose a considerable amount of time on working with a dictionary. Thus, with the level of knowledge below Pre-Intermediate, lessons with a native speaker may not be productive.
Ask the child how comfortable he or she will be in class with a teacher without the opportunity to clarify the incomprehensible nuance in the mother tongue.
Important Aspects of Lessons with a Local Tutor
It is definitely a good choice for a child. Children feel comfortable in the classroom, where they are able, if necessary, to turn to a teacher in their mother tongue.
The teacher will always understand you and, if necessary, can explain grammar or some complicated aspect of the language using your native speech. Children are not afraid to misunderstand the teacher: you can always ask to explain unfamiliar words or a new task.
The student does not feel constrained in the class: if the child has forgotten a word, he or she can get the teacher's hint. There is no need to waste precious time working with a dictionary.
If necessary, you can always talk with the teacher to find out how the studying is progressing. If your child has lessons with a native speaker, then you need to have at least the Intermediate level of English to ask about the progress of the child. Or you can ask for help from managers – they will help you find the answers to all questions from the English-speaking tutor.
It turns out that classes with a local teacher and a native speaker are equivalent in quality. However, classes with the former will be more productive at the initial stages of learning English via Skype. After the child reaches the Pre-Intermediate level, you can change your teacher to a native speaker.