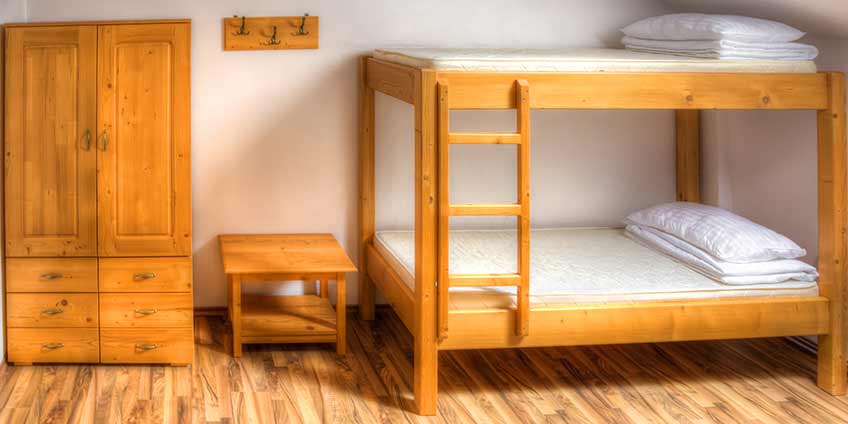 There are few things in college you'll never be able to avoid: homework, harmful food, tuition, and... having to share a dorm room with another person or even several individuals. And only unless you have chosen to live at home while attending college, from the very first day until the last one (even beyond that), you will have to learn to deal, cope, and build different types of relationships with a lot of different people on campus. You will even have to share your personal space with some of them - whacking up such things as a bathroom or kitchen. Surely, problems will arise frequently, and it's natural. If you prefer to avoid the issue rather than resolve it right away, even a small matter can ruin any relationship. Use these interesting tips on how to build a fantastic bond with your roommate, no matter if it's a new person in your life or your best friend.
What to Do Right After Moving In Together
New school year always brings new challenges in every student's life. If you are a freshman, this is probably the first time you have to share a small room with a random person, or, you may be a senior who decided to move off campus with a couple of close friends. No matter what the situation is, better set some ground rules with your roommates right away, so to make sure your living together doesn't bring any inconveniences to any of you.
Talk
Good communication is the best way to build any kind of relationship. There are so many things you need to get discussed right after you move in: how to split chores fairly, whether any of you need some private quiet time (such as before a big test or exam), your attitude and feelings about boyfriends/girlfriends or other people staying overnight, buying/sharing supplies, and a lot of other important stuff. Better create a list of things you want to be talked through (and ask your roommates to do the same) and make a 'ground rules discussion night'. This will surely be a good way to start your living together from the good note.
Build a Friendship
Surely, there is no need to do this if you're moving in with your friends; however, if you are to live with a stranger, it wouldn't be a bad idea. Organize a roommate night once in a while (you can cook a joint meal, or have a movie evening) - this will be a great opportunity to bond and build a more close relationship. Just try to start things off with a friendly foot, even if you have no will to hang out with that person, remember, you are not the only one there who has to live with a stranger!
Common Misunderstandings
Roommate trouble isn't a strange or uncommon thing, and there are plenty of different solutions to resolve almost every possible issue you might have. Just try to solve problems right after they appear and in a friendly manner, don't wait till a small misunderstanding turns into a big scandal.
Messiness
Every person has own standards of cleanliness, so it's normal when your roommate and you have a disagreement regarding the state of your room. Both of you will have no other choice as to make compromises and do your best to keep the joint living territory clean from both parties' sides. Under the different circumstances, everybody can sometimes be messy, there is no point to make a scandal out of it. If you think your roommate is sloppy, talk to him/her and let the person know what you think as there is a chance this individual doesn't consider your room to be messy or unclean and doesn't understand what the issue is. One of the good solutions is to make a chore schedule and promise each other to stick to it without any excuses! Surely, nobody likes to be forced into doing something, but it may be one of the best ways to make sure your room is clean on a regular basis. If cleanliness problems occur in spite of the schedule, try to mention it to your roommate casually and in a light manner. It can be something like "Hey, wouldn't you mind cleaning your side a bit? My relatives promised to pay a visit."
Borrowing
For some students, mostly girls, having a roommate is like having a sibling they never had: joint living space, joint closet, sleepovers every day, and tons of clothes to share. But still, a lot of people think a roommate is just a person you have to live with, and personal belongings shouldn't be borrowed or used without permission. It doesn't matter how you prefer to treat your property and clothes, just make sure your roommate is aware of it and is on the same page with you. So a good decision is to discuss these boundaries as soon as you've moved in. It's important to tell specifically what things you're okay to share and what you'd like to keep for your private use only. Better go through every single item, from clothes to beds and chairs; everybody treats private space and stuff in a different way, so you both should do your best to be open-minded and courteous!
If borrowing issue appears as the studying year goes on, you need to address it. But try to stay loyal and polite, if your roommate has just taken your scarf for a day, there is no need to make a big problem out of it; you can simply mention to him/her that rather they didn't borrow your personal stuff. But if your roommie repeatedly takes your things, there is a need to have a more serious conversation and remind the person you live with about your boundaries regarding the personal belongings.
While sharing your living space with another individual may not always go smoothly, it is, in most cases, a rewarding experience. Roommates' friendship is like no other relationship and can definitely last a lifetime if you do your best to not let silly habits get in the way of your fantastic bond! So talk, communicate, discuss everything, let your roommie know of all the problems that bother you, and your good relationship will never suffer.