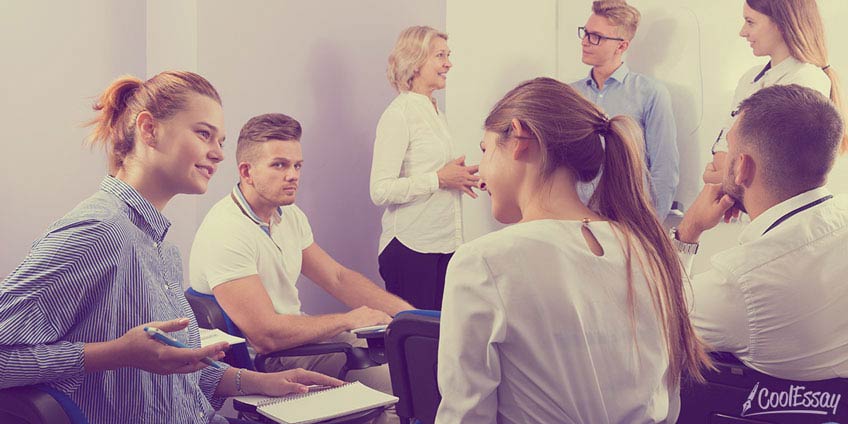 High school years are supposed to be some of your best years. Or worst, it depends on your situation. In any case, you've got time for self-discovery, starting and building your life, friendships and last but not least – learning. You've got time to dip into the shrines of knowledge. So, why not try to attend the best high school there is? Do you want to know what those are? I have prepared a list of the best high schools in America for you.
Determining the best educational institution in America is a tricky thing. The U.S. News best high school rankings can help you wade through all the public-school options available. I evaluated the well-known educational institutions from 50 states using a two-step process: 1) identify schools that are best at preparing students for college by looking at the participation and performance on Advanced Placement and International Baccalaureate exams; 2) review the feedback from the students. There is no first or last place. All of those educational establishments are worthy to be on the list.
Whitney High School, California
Students consider Whitney to be a place of possibilities. Whitney offers a lot of electives that you do not see at other schools. Their broadcast program, publication program, leadership program all won numerous accolades from various school evaluation committees. There is a large selection of AP classes which help you decide what career path you want to take as well as integrate your studies with your plans for the future. At Whitney you have plenty of resources. However, if now you are looking for resources to complete your assignment, high school essay writing will help you with that.
So, if you choose Whitney high school, you will study at a top-ranked, simply one of the best high schools in California.
Thomas Jefferson High School for Science and Technology, Virginia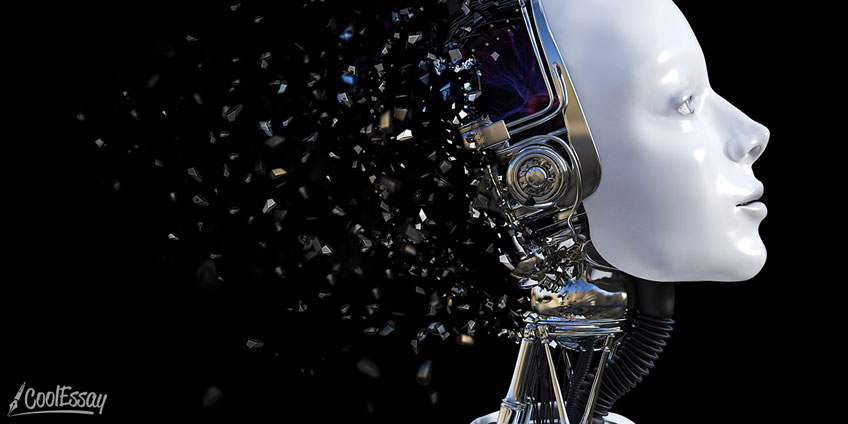 This high school offers a comprehensive curriculum with focus on science, math, technology and engineering. It is known for 15 specialized research laboratories dedicated to astrophysics, microelectronics and oceanography. Yes, you read it correctly, oceanography.
There you will learn to think like a scientist. Even for the students who are not going into technology it is going to be quite a useful experience, as technology is everywhere in today's world. So, be ready to get into the world of space, fuel cells and underwater robots.
One of the things that makes Thomas Jefferson institution unique is that they ardently promote student leadership on their campus. One of the big program they do is called the master of leadership class. Student leadership ambassadors enjoy a great reputation in this institution.
They have 100% college graduation rate, have been ranked number 1 on all sorts of high school lists and named the number one high school STEM program in the USA by U.S. News.
Looking for the best high schools in Virginia? Definitely consider this one!
Walter Payton College Preparatory High School, Illinois
It is a selective enrollment institution in the city of Chicago. You walk inside the building and see all kinds of trophies and banners hanging up, showing off just how good the academics are at Payton. Students are tested to get in and about 80% of them are involved in some sports. Moreover, in 2012 that educational establishment was named the best math school in the country.
Here is some statistics:
based on the government data, the graduation rate of this institution is 98 %;
nearly 80% of students scored a 4 or 5 on their AP exams in 2017;
it is the number one high school in International education. Just 75 students are admitted out of 300+ applicants a year.
As one of the best high schools in Illinois, it is always open for gifted students.
The School for Talented and Gifted, Texas
The curriculum here includes both core courses and electives. For example, if you have a passion for science and technology, you can take up to seven science courses, five math courses and three full years of computer science. If you are the creative type, pick studio art, theater or get published in a literary journal.
Students at Tag must take at least 11 advanced placement courses to graduate. Many students conduct field research with partner universities exposing them to college-level work before they go to get their degree.
Just to let you know, that institution for talented and gifted has a 99% college graduation rate.
School of Science and Engineering, Texas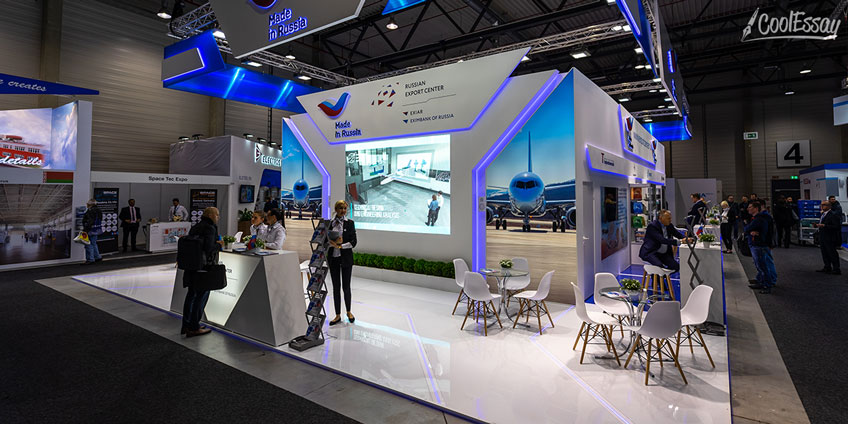 Learning how to write Java, a widely used computer programming language, is considered here a basic course for the first-year students. Some of them can handle the challenge of taking three math classes a day. Students take a rigorous series of math and science courses that most school do not even offer and dozens of college-level labs in their junior year.
The students of this SSE have won so many academic contests they have run out of room to show off the trophies. 400 students all completely infatuated with learning.
Interesting facts to know:
97% is their college graduation rate;
no sports team here, but they do offer an aerospace club. An aerospace club! In my school, we only had a chess club;
95.5% of their students attend college.
BASIS Scottdale, Arizona
According to U.S. News and the Daily Beast, BASIS Schools are ranked among the top academic programs in the nation. Based on the international PISA exam and OECD test for schools, if BASIS were a country, it would outrank all other nations in terms of student performance in math, reading and science. Their main key is to get students out of their shells. If in an ordinary school you may learn what a mitochondrion is, at BASIS you learn how the mitochondrion influences other things and all the chemistry behind it. What sets BASIS Scottdale apart from others?
if you go there, your will take part in such projects as environmental psychology, laser technology, economics, cinematography and pharmacokinetics;
BASIS Scottdale is in the Washington Post's top-performing schools for elite students;
I imagine their motto would be "Let's get back to the basis!"
Baccalaureate School for Global Education, New York
This year they had a record of seven thousand applicants, and only one hundred super thinkers are admitted each year to spend their junior and senior years on campus. The Daily Beast says all students study science, math, English and become fluent in a second language. Here you can choose electives such as art, psychology, music, business management, etc. But do you have an aerospace club?
the entire school from grades 7 to 12 is 500 students in total.
be aware that Baccalaureate does not offer physics in high school, and that teachers there are Harvard graduates.
 
Is it one of the best high schools in New York? Well, it is great enough to be in that list.
Winston Churchill High School, Maryland
A vast curriculum, excellent athletic programs if you want to pursue a sports career, Spanish and Chinese courses, APs and a lot of others advantages. Their goal is to achieve mastery, and I need to say that Winston Churchill high school succeeds. If you are looking for an educational institution for your child, you can be sure that it is the best choice and the best high school in Maryland.
32% of the students are either semifinalists or commended scholars in the National Merit Scholarship program;
this educational institution provides an electronic record for parents to monitor their children's progress each quarter;
97% of Winston Churchill students are proficient in Math according to state test scores.
But public institutions are not the only option. Many parents choose the private ones. The next list is for them.
Best Private High Schools in America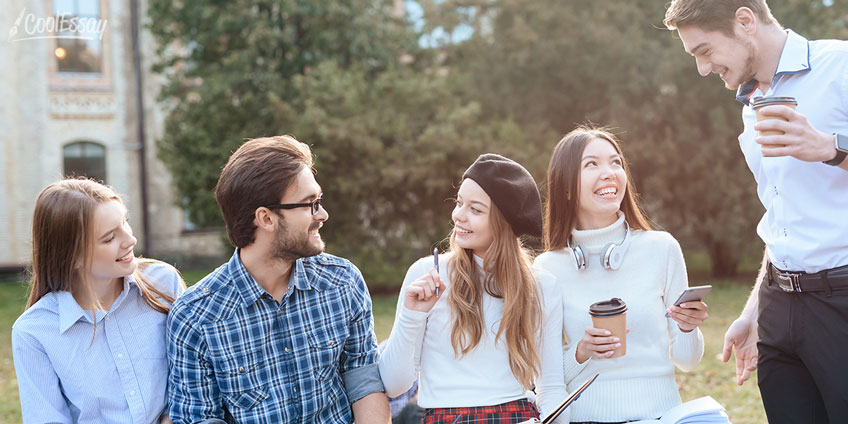 An equestrian center and an art block, the facilities there are quite stupendous. They also have a school book which contains the names, addresses and telephone numbers of parents and children. They say attending private school sets students up for a lifelong success, opens doors to prominent colleges and places students in a powerful alumni network. It is not a full list of advantages for being a student in a private institution.
If you have already decided to be one of them, be ready to pay some extra $40,000-$45,000 per year and check out the list of the best private high schools in America.
Phillips Academy Andover
I am sure that you are not surprised, but the truth is always the truth. It is one of the best private institutions in the US. Here is why:
300+ effective courses including a strong basis in the natural sciences, math, art and humanities;
150+ electives with a variety of student's research projects and great opportunities of learning abroad;
students say the best thing about Phillips Academy is the teaching method, teachers themselves and the understanding that it is cool to be smart in here. I suppose the only way to test it is to be the Phillips Academy student.
Tuition for day students is $42,000, for boarding students it is $53,000.
Phillips Exeter Academy
If there is one thing that stands out about this private school, it is the Harkness table, a unique teaching and learning method. None of the classrooms provide desks for students. There is only an oval table and 12 chairs, where they can discuss different topics. The teacher is no longer the most important person in the debates, but they act as a listener, sometimes interrupting "conversations" (students' thoughts) at the table, in order to direct their discussion.
Tuition: $36,000 for day students and $46,000 for boarding students.
Deerfield Academy
Small class sizes (4-10 students), Alpine Ski team, athletic fields and the center of art will definitely amaze you. The variety of courses like English, health, history, philosophy and science,visual & performing arts are going to make you a future Harvard student (by the way, it is the most popular college choice). Moreover, Deerfield Academy has lots of extracurricular opportunities to offer.
Tuition: $41,610 for day students and $58,050 for boarding students.
But to be honest, you do not have to attend one of these prestigious institutions to achieve something in this big and a little bit crazy world. It is you who make the high school famous and not vice versa.