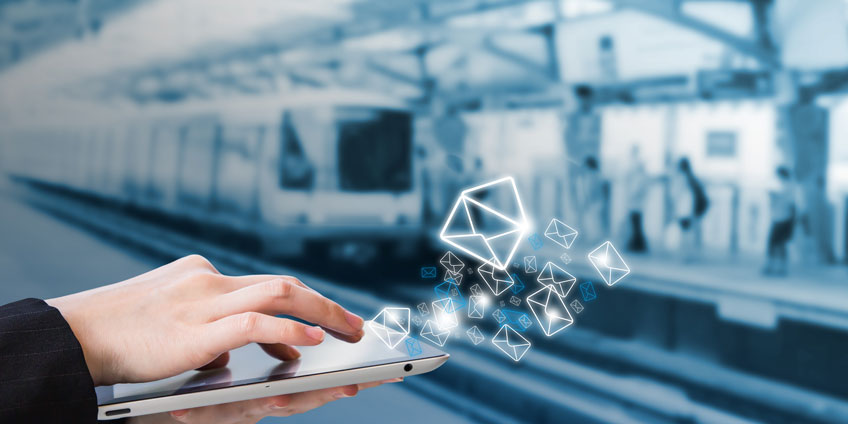 Nowadays business emails used for mass business communication all over the globe. For this reason, you should know some fundamental rules to make your email look professional. Let us explore how to write a business email inside and out.
To begin with, when it comes to writing the business email, you need to follow certain standards concerning language, style, structure, and formatting.
If you could keep up with all those requirements, your email would be impeccable. So how to start a professional email?
As a rule, all business emails have the following structure:
Subject Line
Greetings/Salutation
Body Text
Closing/Signature
Write Better: Subject & Greetings
A subject line is very important. You should choose the words carefully to ensure that your email will be read. Your text for the subject line must be concise, clear and informative. Sometimes it may be catchy or enticing (it could be appropriate for the marketing purposes, for example).
Of course, a greeting should be brief and friendly. For the formal email, the appropriate greetings are the following: "Dear +a person's name". Or you can also write "Dear Mr./Mrs. + a person's last name". "Dear Sir or Madam" is convenient when you don't know a person you are writing to. Note that the word "Dear" - is both formal and polite.
Address the recipient by his/her name if you know it. Moreover, the first name would be the best choice if you are familiar with the recipient. If you have already exchanged emails with a person it is better to start the message with "Hello/Hi + a person's name".
In fact, more often than not, it is preferable to use a person's name instead of a surname. You may wonder why? It sounds too formal, too cold and distant. The first rule of writing business emails stipulates "always keep your message friendly". But in this case, don't forget to put your name at the end as well. However, if you want to maintain your communication very formal or just show respect to a person, then write the last name. Its use is appropriate in this context.
Writing "Hello" without any name indicated is strongly discouraged since it is impolite and even rude. Make sure you don't live a blank space.
Then it would be a good idea to use a polite phrase that doesn't require an answer. For instance, "I hope you are fine". When you have done this, get right to the point of the letter!
Any difficulties with essay on business writing? It is no longer your concern. A professional team of writers will take care of this.
Write Better: Body Text
It is recommended to start with the main point in a body text of the email. Explain the reason you are writing. You have to make it very clear at the beginning. Use opening phrases (introductory lines), such as "I am writing regarding", "I am concerned about", "I would like to ask about" etc.
Keep in mind that your email should be short. Nowadays people are very busy, they just don't have time to read long texts. We receive thousands of emails on a daily basis. Follow the principle: less is more. That is the way professional correspondence work.
Be definite about everything. Your text must be accurate, constructive and concise. In addition, the long email may perplex the recipient, as your message might become vague. Remember, providing too much information is often misleading.
Writing in paragraphs is crucial. Such a structure helps your message to look clear. It also keeps your ideas well-structured. Sometimes it can be useful to use the bullets points. This makes your text focused and easy to read. You can add more details to a new paragraph if needed.
In the event you have to you change the topic, using the linking phrase would be a good idea. That will ensure a smooth transition to another point. As an example, "I would also like discuss".
Moving on, in case you have attached any file to your email, be sure to mention it in the letter. For example, "Please find attached the PDF file of reports from the conference". Avoid bulky attachments. Because of that, your email may go to spam or junk immediately. It is better to paste a link, if possible.
Write Better: Closing & Signature
Towards the end you may put phrases like "I look forward to hearing from you» or
"I look forward to your reply". They are very common.
It is important to add a sign-off to finish the letter. The following closing phrases are widely used in the business emails: "Sincerely + your name (the most formal)", "Regards + your name", "Kind Regards + your name", "Best Wishes + your name", "Warm Wishes + your name" etc. You should pay attention at the comma at the end. Also, don't forget that both words should be capitalized. Anyway, keep it simple.
Plus, if you want to express your gratitude to someone, you can include phrases like "Thank you" or "Thank you so much".
The most exciting part is that you can actually use your own personalized sign-off instead of given expressions. Be creative!
At the end, you should give your name and contact information.
Business Email Writing Tips
Business email format is definitely an important part of the business email layout.
First, use a professional font that is both simple and readable (for instance, Arial, Times New Roman or Helvetica).
Second, don't use italics (cursive). It is unprofessional. Use capital letters thoughtfully. Very often text in all caps looks aggressive. You can also use the bold font if you need to emphasize any important information. But be careful, don't overdo it, use it only when needed. Make sure you use upper-case and lower-case correctly.
Using colorful text is also inappropriate. Maybe there are some exceptions, but this definitely doesn't happen frequently.
The font size has to be at least size 12 (13 and 14 are also very common), nevertheless avoid different sizes in one message. In most cases, if you have chosen size 14, it is better to stick to this one.
Ant the last one, please, do not use linguistic shortcuts.
As you can see, it is crucial to follow the requirements of the business email format to write eventually a decent formal email.
Business Letters: Still in Use?
Do you know how to write business letters? Have you heard about them in the first place? Business letters are a more formal way of communication in comparison with business emails. And they often used in more official situations. If you wonder how to write a business letter, here is some good advice.
First, you have to choose what type of letter you need to write. The most prevalent are: letters of complaint, letters of inquiry, cover letters, order letters, recommendation letters, letters of resignation, and many more. It is necessary to adjust your message to the format of the letter you need. Luckily, its basic structure is very similar to the business emails. The most used font for any kind of the business letter is Times New Roman (size 12).
Finally, we would like to give you some more advice on writing professional emails. First off, don't hesitate to use the Active Voice, as it sounds confident and easy to read. Second, avoid using emojis. It is totally unprofessional. No need to be over friendly, use formal language since it is more relevant in this regard.
Now you know the basic rules of how to write a business email as well as a business letter. Take a look at the table below that shows the way techniques on writing business emails affect the percentage of a possible response.
| | |
| --- | --- |
| Techniques: | Percentage of Replies |
| Appropriate Email Address | up to 99.9% |
| Appropriate Greeting | up to 85% |
| Business English | up to 80% |
| Clear Message | up to 85% |
| Accurate Text | up to 75% |
| Short Paragraphs | up to 75% |
| Perfect Punctuation | up to 80% |
| Perfect Spelling | up to 85% |
| Perfect Grammar | up to 80% |
| Appropriate Closing | up to 75% |
To conclude, writing the business email is a powerful skill that you can develop through consistent practice. Keep using it and you will become better communicator as well!