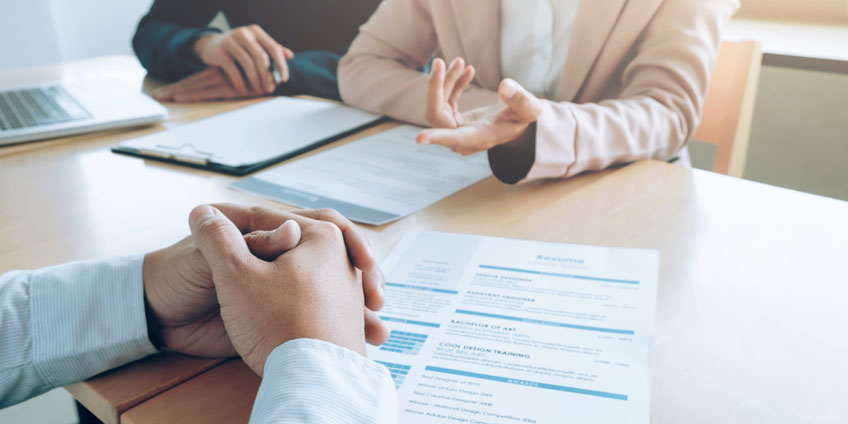 Writing a resume is a very responsible task, as the people who have not met you will judge you by it and decide whether you are suitable for the job or no. There will be no feedback as to what the company representative found unappealing or unsuitable in your resume. It is not the assignment when someone will point out what should be fixed to improve your grades.
A resume you send is a yes or no question. There is no place for "Why?" and "Why not?"
This is why it is so important to present yourself in the best way using a professionally written resume. However, it is easier said than done. Trying to download any sample for a nice visual presentation and easy perception of the content is already a challenge, but even if you have got one, how do you know what can be written? How can one create a resume professionally and master cover letter writing in one go if they had no working experience and it is the first time they are writing something like it at all?
In most cases, samples will only be partially helpful, since they can guide a person in the correct direction, but will still not help that much in converting one's personal experiences into a sophisticated text. Since a person can create one resume and only keep updating it later as they gain more experience, it might be a good idea to ask someone more experience to help you accomplish this task.
Is There Someone to Help Me?
If there is a request, there will be someone to handle it. There are currently numerous services that offer a customer to hire a resume consultant or an actual writer to help them create their ticket to a future job. How can one select the best resume writing service though?
Check the Website
First of all, the website that provides such services should look credible. You can look for samples of a resume, feedbacks, and reviews online to learn from the experience of those who have something to share when it comes to resume services. Take a look at their pricing and money back policy and also, it will be best to find out if the service you consider gives a possibility to communicate with your writer or even let them interview you so that the document you receive is tailored to your specialization and personal qualities.
Ask About Certification
While there are many of those who will be happy to create a resume for you, they do not always have a certification to do that. Yes, it is still possible to have a good resume written by someone who does not have these certificates, and their services are usually more pocket-friendly than those of the certified writer. However, it might still be risky. If you need the document urgently and will not have time to fix it later, a certified person will be your best pick.
As for the available certificates, here are just some of them so you know what to ask for: NCRW (Nationally Certified Resume Writer), CPRW (Certified Professional Resume Writer), and so on. As you see, the "RW" part will represent certification to create professional resumes, and this is what you should look for.
Check Their Privacy and Confidentiality Policy
Letting someone create a resume for you means that this person will have access to a lot of personal information, most likely, including your contact details, address and so on. Choosing resume writing services means choosing a risk to have these details shared. To protect yourself, take time to find out how your personal data will be gathered and what are the guarantees it will not be shared with any third parties eventually. Nobody wants to deal with frauds later.
Communicate with the Writer
Ideally, in order to have an outstanding content written, the person should, first of all, make a draft list of all their previous working and studying places, as many as they can possibly remember, and note down some traits of character they possess and consider important for the position. The client's work is done here, and you can resume it with professional writers.
Best resume services offer a possibility to let the writer interview you having the draft with your experiences. They will also need to know the position you are applying for to note all the important experience you had and the responsibilities you had. Later on, this conversation will be turned into a well-formatted paper that represents you not only in the best way, but also very close to the way the potential employer is going to see you during an interview.
Check the Revision Policy
It is crucial for the resume writing services to have a revision policy, as you will need to have the possibility to ask the writer to change the content in a way that represents you better. Since the writer only had a short time to communicate with you (or did not have such time at all), they might misunderstand something or make a mistake in something related to your previous position and professional skills you have.
You must understand that the writer will not necessarily know all the details when it comes to skills needed in technical professions like engineering or IT fields, and might not notice the mistake you can definitely see, but it might already be too late to fix. To avoid this, find among all the resume writing services the one that guarantees that your order will be changed as many times as you need until you are happy with the final results.
Can the Employer Find out I Did Not Write My Resume?
As a rule, people who offer resume writing services care to create content that represents their customer's experience and character very close to the reality and pleasing to the eye at the same time. The only thing that can let the employer think that someone else wrote the document they see is to see that something indicated in it does not correspond to the true facts.
However, having taken into account the above pieces of advice while choosing among all the resume writing services, you will definitely be safe to get a document that represents you in a true and positive way.