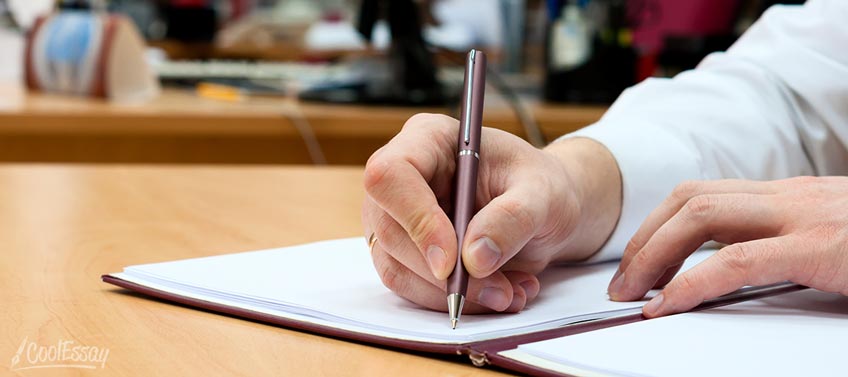 Here comes a new studying year with a lot of new assignments and tasks to do. Essay writing is an essential part of studying process and every student knows that it's crucial to understand the differences between different types of writings in order to get to learn to write excellent papers. In this part of our article, we will define discursive and argumentative essays and show the basic rules on how to write them efficiently.
Identification
A discursive essay, in most cases, means arguing about any kind of matter, issue, or disagreement. Very often, students are asked to complete such essays in order to explore and estimate their writing abilities through the way of formation and detailed examination. Discursive papers always have a specially defined purpose and it's crucial that the person who writes the essay highlights the issue in an impartial manner, considering all the points of the discussed issue carefully and precisely. So to make the writing more objective, you better write it in the third-person perspective and make sure to not start your sentences with saying "I choose", "I suppose", "I confirm", etc. as those are first-person perspective phrases. Argumentative essays, on the other hand, are written in the first-person perspective instead. These are the types of papers that require its writer to do some research on the chosen topic, present its supporting and opposing ideas, establish his/her position and explain it in a concise manner so to persuade readers to follow writer's point of view. This is the type of paper where you should prove your own beliefs or hypothesis about a problem. The argument in these papers should be a well-focused, clear statement (it cannot be a question), and this kind of paper should be based on pros and cons of the chosen topic.
Purpose
From the first sight, it may seem that those types of essays have a similar purpose, but this assumption is incorrect. Although there are some similarities in a manner of writing and structure, discursive and argumentative are two completely different types of writing, thus have different purposes:
Discursive
Its main purpose is to highlight opposing ideas on the chosen topic. Those ideas can be either original or taken from already known discussions of the specified argument. It should focus proven facts and logic and give the most truthful evaluation to each idea. The essay may conclude presenting a balance of the discussed views and suggesting the strongest of them.
Argumentative
The main purpose of such an essay is to present a significant contribution to the chosen topic. It highlights an original point of view and supports it with valid reasons and evidence in order to establish the writer's idea as convincing one. In other words, you should present your own idea or way of thinking concerning the chosen topic as the most truthful view to adopt, but focus on making an accent on the way this new view contributes to the current literature.
In the next part of the article, we will identify the main differences between the described above types of essays deeply so get rid of all the possible confusions. Stay tuned!