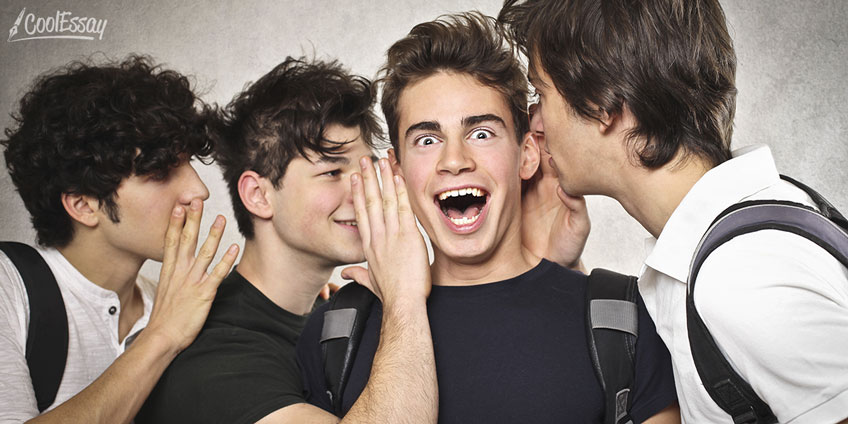 Summer is coming; it's time when people choose a country to travel, buy and download travel guides on smartphones and get to know about a country profile in general. The language is a part of any culture. You're lucky if in the country you are going to travel to, people speak English (most European countries), but how to act if you travel to some exotic country where a tiny percent of native speakers know at least some general phrases in an international language?
Besides, traveling isn't the only reason to study a foreign language. In fact, the reasons are numerous and individual for every person: studying, business trips, moving to another country for permanent residence, etc. All those reasons are connected with the acquaintanceship with three constituents of any country: culture, people, and language. This paper, done with the help of a cheap essay writing service, is dedicated to the last constituent – a foreign language and the ways to study it.
Where to Find Motivation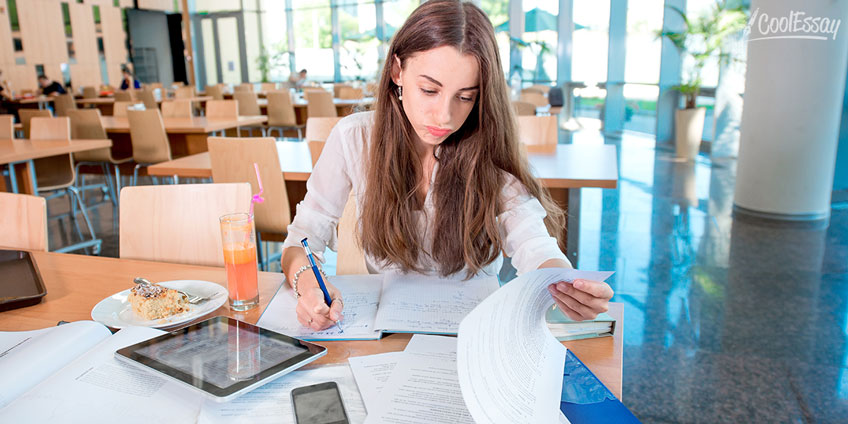 Everyone desires to speak at least one foreign language fluently. One starts studying but, unfortunately, fails to come to a decent level of language knowledge. What are the reasons for that? The most widespread reason is incomprehension of one's individual peculiarities, as everyone needs one's own way of studying. One more reason for failure is that, in most cases, one lacks motivation and self-management.
That's not a secret that studying a foreign language demands assiduity, a high level of self-discipline and a definite period of time to do one's best and to work like a beaver in order to succeed. There exist few people who are ready to work out a strict and uncompromising deal with oneself to achieve the goal. That's why the first step to success is to realize why you need to speak a chosen foreign language.
Find a few really true phrases-motivators for you that will assist you while studying. Where and why are you going to practice a foreign language? What way will your life change when you finally learn that? But keep in mind that motivation is quite a fragile thing. That's why it requires constant reminders of why you study a foreign language. Pencil the phrases-motivators somewhere in your phone and look through them periodically for you to encourage yourself to continue studying.
Is it possible to study a foreign language alone? Nowadays the Internet is full of numerous and various kinds of handouts to study: foreign press, websites, video lessons, films and sitcoms with subtitles. Moreover, such social platforms as Instagram, Facebook, Skype and WhatsApp provided us with opportunities for online chatting with the representatives of different cultures in order to make up new friends and practice a foreign language. You may communicate with native speakers and, at the same time, break through the language barrier.
Although having all the aforementioned opportunities for high-performance studying, still, the wow-effect doesn't appear. The reasons are the same: the lack of motivation, self-management, self-education skills and the ability to select the most optimal educational techniques.
Self-Education or a Tutor?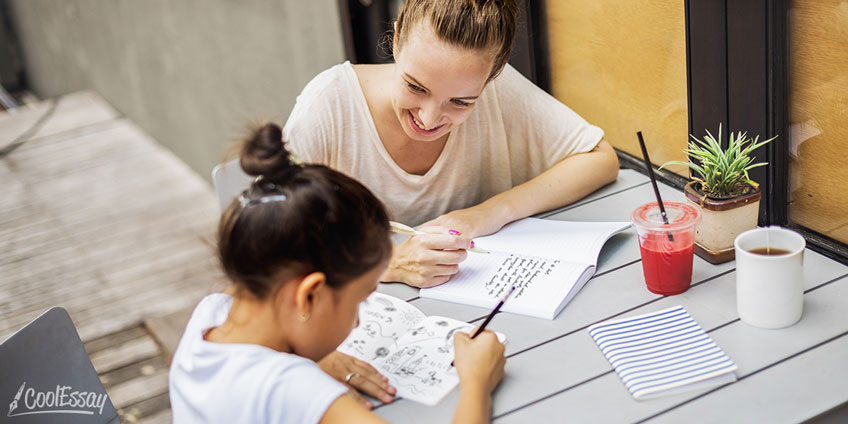 Self-education produces positive results in case of the maintenance of the following factors. The first factor is that a student has to speak a foreign language at the intermediate level. That's the level when students have quite a good orientation in language specifics, possess a decent vocabulary, and know elementary grammar rules and pronunciation skills. The second factor is that a student is able to select really appropriate handouts out of a big variety of possible educational materials. In addition, one has to be aware of the principles to work with those handouts.
Some experienced self-educators state that it's better to have someone who controls the process of studying a foreign language and introduce corrections. Tutors is a perfect option as they prepare study programs, develop a definite studying algorithm, etc. One may arrange tutor meetings twice a month, but such meetings are of a high importance.
However, if we speak about the elementary level of a foreign language, the effectiveness of self-education essentially decreases. When facing a huge amount of unknown lexis and grammar rules, one may become panic-stricken and give up studying. In such cases, a personal tutor supports your motivation, speeds up the process of absorbing new information and prepares an individual educational scheme. Initially, one may cooperate with a tutor two times a week. In two-three months that may be minimized to two times per month. In case you need to hire a tutor for writing a paper for you, there is a link following which you can buy an essay online. Anyway, one has to work hard individually.
How much time do we need to start speaking a foreign language fluently and understand the native speakers? The right answer is that everything is absolutely individual. Every person has one's own psychological peculiarities, abilities, and skills. There is no one and only multifunctional formula to succeed in studying. Some students find watching foreign films as an effective way, others can't imagine the studying process without reading some foreign press. In order to find one's own solution, one has to practice them all and choose the best one.
Pay Attention to Slang
Any language is characterized by a set of peculiarities that cannot be found in dictionaries. That is why, besides learning some ordinary meanings of words and phrases, pay attention to some specific phraseological units, idioms and slang words. Maybe, you won't use them when talking to some university deans, preparing Sociology or History papers but they will add much to your charisma during informal parties and events.
Practice New Lexis
Try to use new words in communication as regular as possible. Arrange a Skype meeting with your foreign colleagues, send messages via WhatsApp to your friends who also study the same language as you do, make up a post for your Instagram or Facebook profile using new lexis, etc. Variants to practice are numerous. Use your fantasy to find the best variant for you.
Social networks were created for socializing with people from all over the world. Facebook and Twitter will become your ideal companions while searching for buddies abroad. Find people who you have much in common with (read the same books, love the same sitcoms, intend to attend the concert of your favorite rock group etc.) and start communicating from the perspective of common interests and hobbies.
Read on a Daily Basis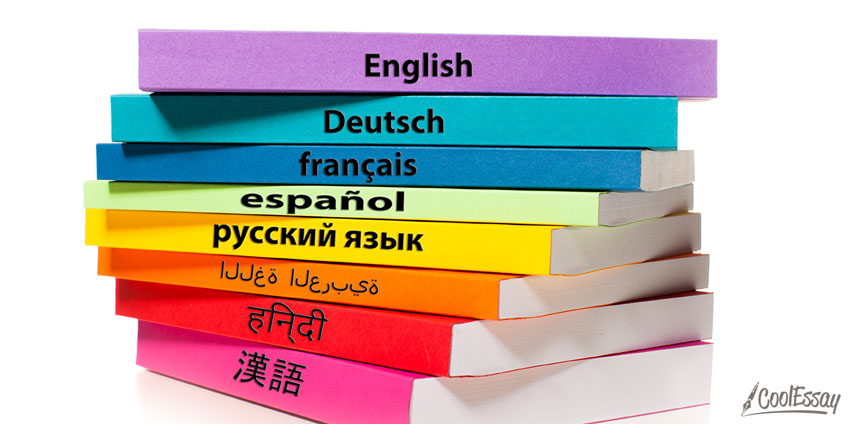 Prepare the list of press you desire to grasp: modern newspapers, magazines, masterpieces of classical literature or a real catch of modern writers. Have you ever dreamt of reading books in history or memoirs of famous people in original? From now on you have the chance to make your wish come true. Read foreign literature daily. It doesn't mean you must read fifty pages per day, even a page daily is a great achievement.
Write out New Lexis
Buy a nice notebook and, while reading a book, pencil new words there. A good idea is to prepare stickers with new lexis and fix them in a visible location in your apartment. The key condition is to prepare stickers in handwriting. That helps your brain to perceive information effectively. Look through your notes from time to time and you will see how fast you fill up your word stock.
Define a Language Usage Sphere
Specify where you intend to practice a foreign language. Are you going to travel? Accentuate on a conversational type of a foreign language and don't forget to look through a phrase-book to feel more confident while communicating. Are you planning to attend a foreign workshop or a business conference? Choose a business type and concentrate on a required subject.