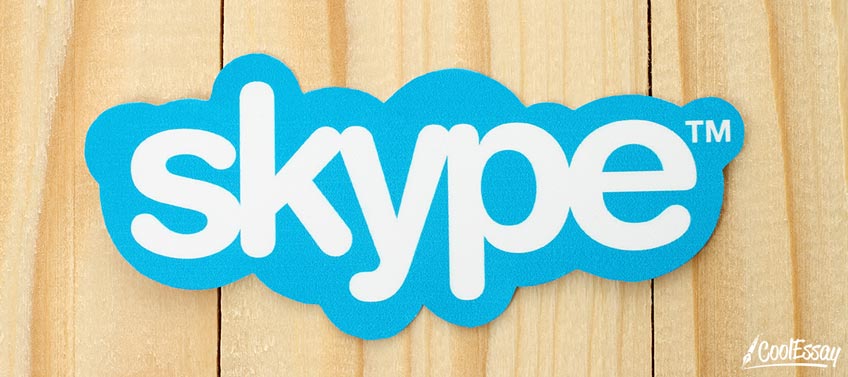 "If you cannot fall asleep – start doing your homework" – so we joked when we went to school. And at the end of the school, we rejoiced that now we do not have to waste time writing essays and memorizing lists of words and texts in English. Freedom! However, even if you are an adult and learn English, homework will return to your life, however, in a more modern version. In this article, we will tell you what the benefits of doing homework are, in which form a task is given when learning via Skype and how it can be performed.
Why Do Homework?
There is a common opinion: homework is a responsibility of schoolchildren. If an adult is studying something, he or she does not need any homework. Is it really like that?
Imagine that you are engaged in English 2-3 times a week with a teacher for 1-1,5 hours, and compare your lessons with sports, because skills of English are akin to muscles: they can also be improved, and you can relax and neglect yourself.
Is this enough – 2-3 sessions with the coach in a week? Yes, this is enough to keep yourself in good shape if you have a good figure. It is another matter if you have only recently started to go in for sport and want to bring yourself into the proper shape. In this case, if you want to achieve good and lasting results, you need to engage in sport outside the practice hall.
There is a similar situation with the English language: if you want to get knowledge that will not be forgotten in a couple of weeks, then, in addition to classes with a teacher, you need to study by yourself on a day-to-day basis. If you do not do your homework, then the learning process will last for many years and will not bring the desired result, nor pleasure.
Do you think that you need to have unique abilities for good results? No way. Psychologists conducted an experiment, which revealed the following: students with average abilities who spend 3-5 hours a week on homework, understand the subject better than the most gifted students who do not do homework.
Here are a few arguments in favor of doing homework.
1. You Fix in Memory the Material Learned

It is scientifically proven that information is remembered better if its study is stretched in time. Paraphrasing a famous quote from the Internet, you cannot just take and learn Present Perfect for one lesson. We must return to this topic, repeat it, perform practical exercises, etc. Only this way you will remember and understand when and how to use this very Present Perfect.

2. You Find Your Weaknesses

In a lesson with a teacher, everything seems simple and understandable. However, after a couple of days, during doing homework, you are surprised to understand that not everything is so simple in the studied topic, perhaps you find that you could not catch a subtle moment in the lesson. At this most misunderstood moment, we discover the true purpose of the homework: you check what you understand, and what nuances require additional explanations. Be sure to note for yourself misunderstood points and ask your teacher to explain them. At the same time, your teacher, checking the homework, will see what material is well mastered, and which one should be repeated again.

3. You Learn to Apply Knowledge "Mechanically"

In a Skype class, a teacher focuses on the practical application of knowledge, rather than learning a dry theory. And additional exercises will help you fix the received material in memory so that you can use your knowledge "mechanically" without thinking about when and what construction or what word to use.

4. You Objectively Evaluate Your Knowledge

Homework is designed to test your knowledge of the topic covered. If you do everything right – this is an excellent opportunity to move on, if you make a mistake – your teacher will repeat the topic with you, and you will not have any gaps in knowledge.

5. You Spend Time with Advantage

Still some 20 years ago this point would sound ridiculous. However, today when learning English by Skype, homework will be a fascinating addition to lessons, not a boring duty. Now homework is not limited to doing "exercises from pages 12-28", it varies depending on the course of study and your interests. Moreover, starting the studying with a teacher, you choose the optimal amount of homework by yourself, guided by the availability of free time.
What Is the English Homework When Learning via Skype
Let us see how homework can be given when learning via Skype and how it can be done. You can familiarize yourself with typical homework assignments given by teachers to students.
1. Standard Doc/Docx Document

In such files, exercises, materials taken from British manuals, other tasks in text form or in the form of images are sent.

How to open the document: using Microsoft Office software or its counterparts.

How to perform the task: you can do homework in the received file – this is the fastest option. If it is convenient for you to work with printed materials, print out documents received and do your homework in written form. After that, you can scan or take a picture (if you get a picture of good quality) the work done and send it to the teacher.

2. Google Docs

Documents located on the service from Google are convenient for work for a teacher and for a student. You can work with them from any device, moreover, files with homework are not stored on your computer and will be available anywhere in the world.

How to open the document: the teacher will give you a link to the desired file. Go through it and complete the task, as in a normal doc document.

How to perform the task: you should perform the work in the document in online mode. In addition, you can leave comments for the teacher in the chat in the document.

3. Links to Online Exercises

The Internet has so many diverse resources for learning English that it would be a sin not to use them. Skype teachers can offer you to perform interesting grammar tests at home or solve a crossword puzzle in English for training the use of learned words. And who then says that homework is boring?

How to open the document: the teacher will give you a link to the required website. You need to go through it and perform tasks online.

How to perform the task: test your knowledge online and take a notebook with a pen. Write down all questions that arise during the performance of tasks. And after the system gives you results of the test, mark out topics in which you made a mistake and report results to the teacher. For the teacher, this will be a guide to action: he or she will know what theme you are dealing with without half trying, and with which you still need to work.

4. Video and Audio Materials

Perhaps the most interesting kind of homework is watching a video or listening to an audio. The teacher can give you a link to useful material on the topic being studied. Such video and audio are designed to complement and deepen your knowledge. They will allow you to improve your understanding of English by ear, learn new words and diversify the learning process of English.

How to open the document: the teacher will give you a link to the necessary material, which will open in any browser. And if we are talking about audio materials, recordings for the lesson in mp3 format are opened in any music player.

How to perform the task: watch a video or listen to audio, write and learn words you do not know. The teacher can also accompany materials with questions for discussion. You will talk directly with the teacher in the lesson, but you can think on answers in advance.
What If You Did Not Complete Your Homework?
Teachers do not put bad grades and do not scold their students for unfulfilled homework, so just get down to the next lesson. You can pass the previous homework to the test together with the subsequent one. However, we strongly recommend not to miss any homework. The materials of the lessons are related to each other, so if you have not completed your homework, in most cases, the teacher will need to repeat the course with you to make sure that you understand everything and you can move on to the next lesson. This repetition in the lesson takes time, so it is in your best interest to do your homework.
As you can see, homework in English via Skype is not a boring duty, but a unique opportunity to test your knowledge and spend your free time with a benefit for your English. Do you want homework to be fun, productive and did not take up all your free time? Then try learning English via Skype!