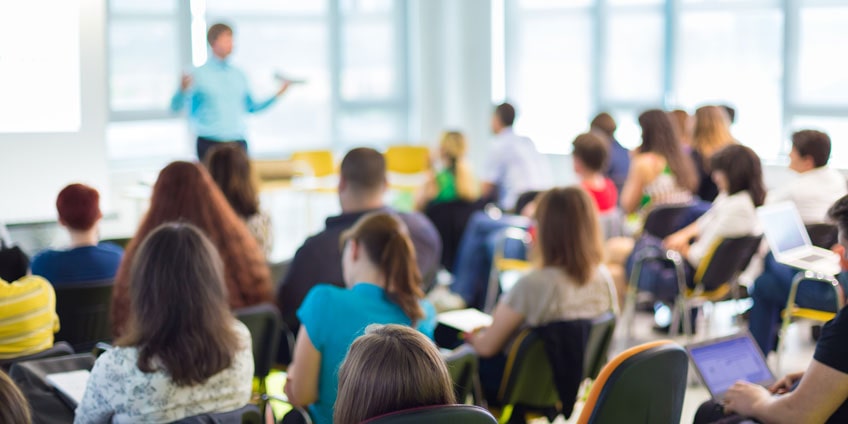 Google Classroom was designed in collaboration with teachers, who used to implement Google products for their efficient work. The idea of the service is quite simple — teachers are now to create and check homework online, submit grades and leave comments easily. On the other hand, students get online access to education materials, assignments, lectures. Not only are they capable to check the new and done earlier assignments, but use it for the upcoming tasks, and even buy courseworks effortlessly. Thus, with all the exercises and tasks get automatically sync into Drive Docs, access to it for both students and teachers is extremely simplified. Zack Yeskel — creator and current product manager of Google Classroom — carried out research accompanied with teachers from all over the world during a year to explore methods and tools needed to help educators manage their work, as well as give the students insight of the cutting-edge technologies.
What is Google Classroom? In fact, it's a powerful tool to organize a standard studying process with the usage of Internet advantages. In other words, it is a smart classroom management mechanism. Some fundamental assets it provides for the scholars and grads:
Create online classes and add students there.
Submit assignments and thematic discussions with the students.
All homework tasks are instantly saved and structured with catalogs which are linked to Google Docs.
List of assignments performed is updated in real time, therefore a teacher is able to give an estimate, put a grade and live comments at once.
There is an option to carry individual classes.
How to Set Up Google Classroom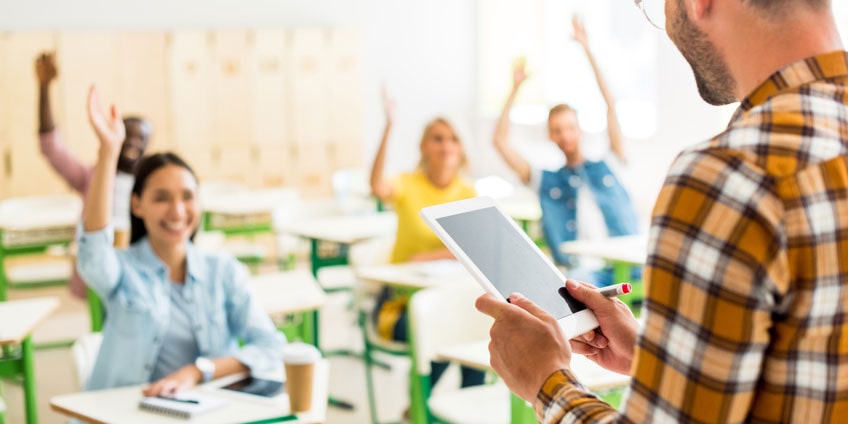 There are four clear steps showing how to set up your first Google Classroom.
Step 1 — Sign in at classroom.google.com and enter your personal Account.
Step 2 — Either enter your personal email identification or fill in your G Suite for Education data.
Step 3 — Accept rules and conditions form provided by Google.
Step 4 — Choose "Teacher" option and get started.
Once you enter your first account, there are some useful sections to pay attention to, such as courses (a teacher can create, manage and edit courses), calendar (to check deadlines for assignments), tasks (to keep track of assignments done and yet to be prepared), settings (change password, photo, notifications).
Advantages and Disadvantages of Google Classroom in Terms of Today's Education
No doubts, Google Classroom is a very basic and easy-to-use tool to provide students with information and study materials, such as texts, lectures, lists of literature for self-study, give individual and group tasks, launch online discussions with students, give grades, and finally, make announcements. Still, one of the most recognizable benefits of the Google Classroom as for professors is an option to integrate with other services, for instance, Docs, YouTube, Gmail. Hence, a mentor is free to present study materials in any format desirable: power point presentation, images, video and audio files, etc.
From the students' point of view, Google Classroom is best used to give access to homework online. Assignments are kept, managed and edited in real time, with no chance to lose anything. Besides, deadlines are followed better with the calendar, schedule of upcoming tasks and timetable to deliver students' works. Furthermore, students feel that the course is created collectively with teachers, which gives both sides additional motivation to take more active part in the educational process.
Another extra advantage is considered to be a fast and simple way of communication among students, and between a student and a teacher as well. In addition, it's easier to give and receive feedback, comments, ask and answer the questions.
Having said that, some believe that a lack of "live" contact with the teacher is one of the main drawbacks of the smart classroom management program. Besides, even though Google Classroom was designed specifically to ease and develop the studying process, there is no way it could replace a well-laid, elaborated study approach. In other words, Google Classroom is a tool which won't work out without a direct impact of a professional.
To sum up, Google Classroom provides the following benefits:
Easy-to-manage interface.
Time and paper saving.
Usability.
Productive communication.
Integration with other popular services.
Accessibility of data and service itself. Secure and free of ads.
Basic Features
This kind of classroom was built in order to provide students and teachers with a one-click solution to a diverse number of issues. Its options are basic, yet multifunctional.
Classroom edits. Each classroom has its own code required to join it. 
Google Drive integration. New folders and docs are created automatically while the teacher uses it.
The system is fully automated

— it creates copies of each doc saved, for each particular student.

Deadlines. The system notifies when the assignment is done, so the teacher can also manage their own time granted to check the works.
Handy switch over between "viewing" and "edit" modes.
Visual performance of interaction between teachers and students. Besides,

it is

possible to invite up to 20 mentors to join the course.
Parents can track their children academic record too, once they subscribe to automatic mailing.
Advanced Services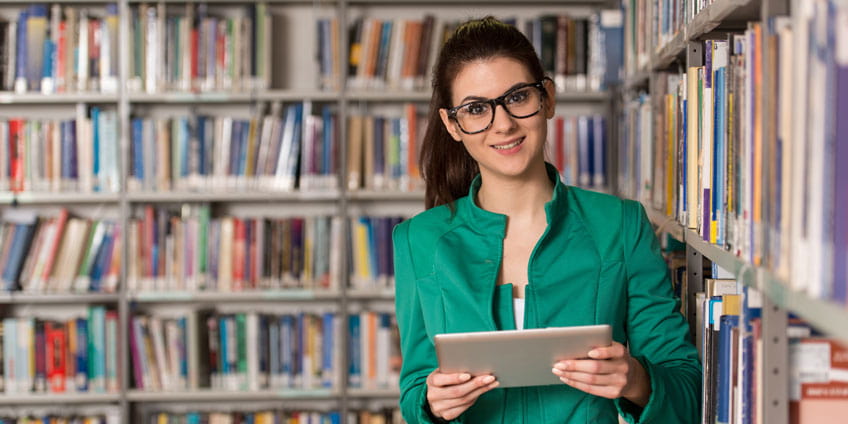 The system is permanently growing, being upgraded and improved. User-friendly interface is expanded with such useful options as:
Virtual classroom software — gives the opportunity to use all the Google Classroom tool set from mobile devices and tablets. Anywhere, anytime

— classes have become web-based, therefore approachable.

Google classroom extension is yet another exceptional way to use it with even more profit in terms of study. The best are Chrome extensions, of course.
Google classroom coursework api is a program to integrate Google Classroom with other devices and api's.
The variety of applications to add, such as well-known google classroom gradebook. Grades and reports are represented in a simple format to be either emailed to students or printed. Great way to estimate the students' total academic performance.