Let us guess and voice your thoughts a week before Christmas. "Okay, I need to write this Christmas card for Ellen. I have to choose my words carefully. "To Ellen", no, that is obvious. "Dear Ellen", no, it is better to stick with "to". "To cupcake", no no no. "Merry Christmas, I hope that Jesus…" Oh my God, it sounds so boring. I need to stick to funny things. I got one! "May your Christmas be a joyful and memorable one like the time I burn the class down, except more joyful". Or maybe something like that "You are like a cupcake. You are small, you are sweet and you give me diabetes". All of these sounds funny but when it comes to writing you seem to forget all the words.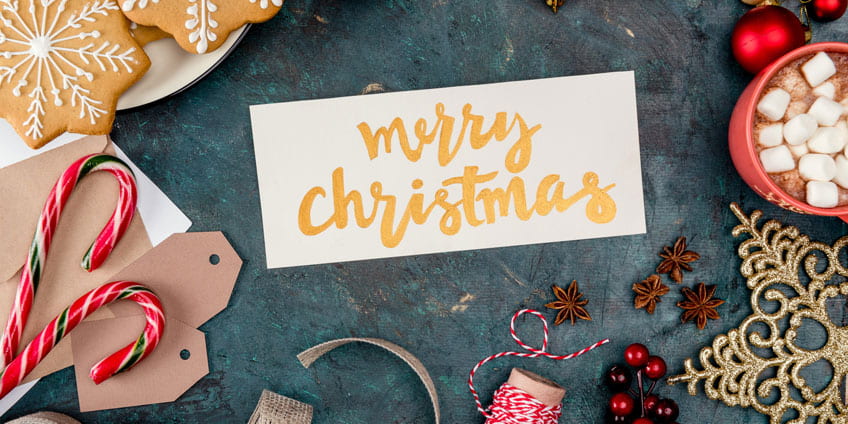 Do you remember it is the time for eggnog, reindeer, twinkling lights, festive carols, and most importantly love, not for you sitting here and tearing yourself apart to come up with a couple of warm words? The Christmas card is often the way you keep in touch with old friends, your family. But how to write a heartfelt and thoughtful, how to convey what you want to say eloquently through your writing? There is no "What to write in a Christmas card Guide", there is no special writing service for Christmas cards, but there is our article which is going to make this process as simple as possible.
Tips on How to Write the Christmas Card
There is nothing like a feeling of writing or receiving the Christmas card. Whether it comes in the mail or is given to you by someone special, there is always that feeling of joy and delight when you rip open the paper, slide the card out of the envelope and read sweet thoughtful words. Sometimes it just feels nice to know that you are thought of. Writing the Christmas card can be simple as long as you know our little tips.
1. Keep It Short and Sweet Like an Elf
The card itself can say a lot, so all you have to do is to emphasize an infinite cuteness of reindeer in a cozy sweater by a couple of sentences. You do not want to write a long poem about how great your boss or your friend is. What is the most important thing you wish for in your life? Wish your soulmate or sister the same.
2. Keep It Fun
I do not say to fill your Christmas cards with anecdotes. Just include a piece of joke. It can be a funny image on the front of the card or hilarious situation you have been through together. Mission accomplished if you will make him or her smile.
3. Keep It Plain
Do not try to look or sound smart. If you are not a really creative person, do not try to rhyme. So, if you are not in the creative vent, just go ahead and write a plain Christmas card avoiding words such as colonoscopy and attachment.
So, we are less than a month away from Christmas, let us get down to writing the perfect Christmas card. You do not have to spend hours over every card to make it unusual. With a little bit of planning, it will take you less than a couple of minutes.
Pick Your Christmas Cards
First things first, you will need some stationary, envelopes and Christmas cards themselves. I purchase them but you are welcome to make a homemade one too. Whether you are going write the card to your business colleague, family members or the best friend, it should fall into one of these categories: cute image of Santa, reindeer, Elf, etc.; cozy atmosphere (fluffy socks or sweaters, candles, etc.); personalized story that only you two know about.
Write Christmas Card Greeting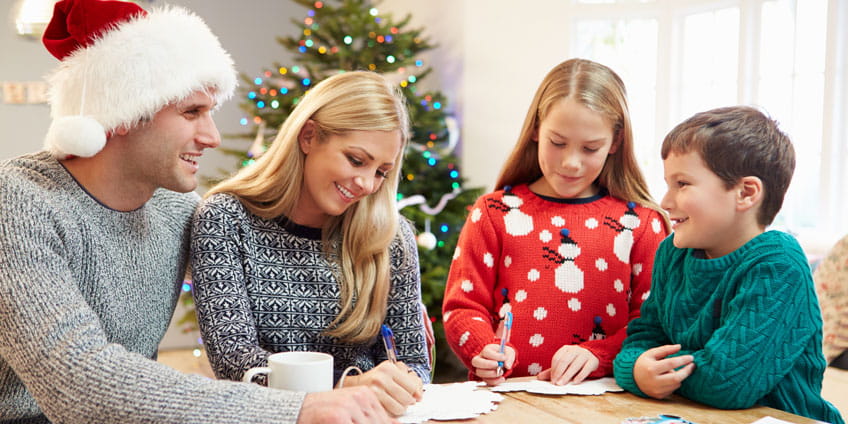 It is the first thing people will read when your card arrives. Common greetings like "Happy Holidays" or "Season's greetings" will not impress your soulmate/ sister/ uncle. So, think of a greeting which will sound similar to your tone of voice, remember how you call each other in everyday life. It will create a sense of connection with those you care about.
Add a Personal Story
No, I am not talking about a long story from childhood, it is about a personal story, the situation you can make fun of. Maybe you were watching "Game of Thrones" and crying over the same episode. Maybe you were the loudest persons on a roller coaster. If you are not good at jokes, just think back over the year and highlight that meant a lot to you, something that has made an impact on you and your friend/ sister/ aunt, share things that have been close to both of you.
Did your boyfriend score his first goal for a new team? Did your girlfriend win a beauty contest? Did your friend buy a new bike? Include the details on a recent promotion, memory from a first date, add a piece of a personal story.
If you are not a stand-up comedian and can't remember funny things to write in Christmas cards, then think of what the recipient loves. Maybe it is a Russian literature, Turkish movies or Italian pizza?  Personally, I like to start my Christmas card with a "Star Wars" quote which my buddy adores. It makes my writing personal. We do not usually spend a ton of money on cards because what you write inside is the most important thing.
A Signed Ending
There is a golden rule – sign the card in ink even if the rest of your card is printed. Choose an appropriate ending, for example, if it is a card for your boss "Much Love" will look odd a little bit (but you will definitely impress him or her). Once again, I prefer to make it personal and write only the first letter of my name.
If you still find it difficult and have no idea of what to what to write on a Christmas card, there are some great examples of Christmas wishes for your family, colleague and loved one.
What to Write in the Boss's Christmas Card?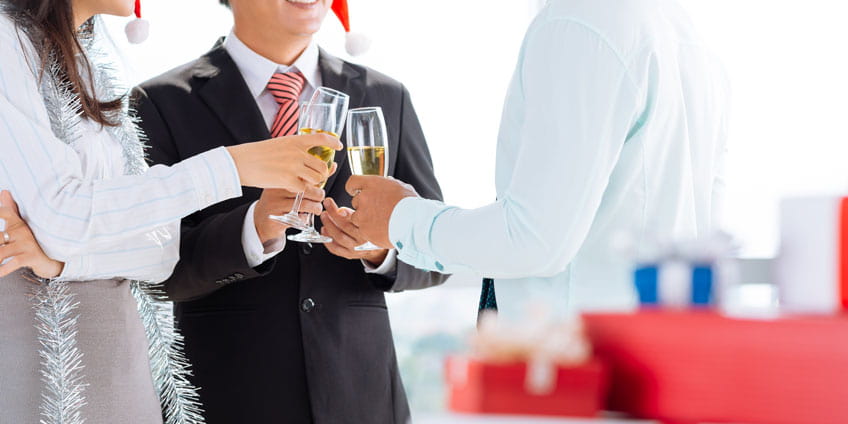 In business Christmas card, it is important to share your gratitude and warm wishes with all the people who do business with you all year long. And it does not matter whether it is your boss or just a colleague.
1. Your guidance in everything we do is the best gift a boss can give to the team. Thank you for inspiring us. Merry Christmas!
2. Our company would never be the same without a person who loves this job so much! Thank you for endless support!
3. May the next year will bring you new ideas and new energy! May the joy of the season be yours the whole year through!
4. Customers come and go, salary comes and go, but boss like you comes once in a lifetime. Thank you for being with us!
5. Christmas is just another day to say for being a wonderful boss. Merry Christmas and Happy New Year!
What to Write in a Boyfriend's Christmas Card?
Our loved ones want to hear how precious they are for us. "I just can't think of anyone I would rather spend this Christmas with than you" or "I am incredibly happy to hold your hand and have you by my side" will be enough. Christmas is all about celebrating the people we care about most. So, let them know you care.
So, how to write a Christmas letter? What to write in a Christmas card? How to show a gratitude? All these questions have the same answer – be sincere, be yourself. Do not aim to impress, aim to connect.