The U.S. Department of Education devotes much money as scholarship investments: the amount of funds put into student awards reaches nearly 46 billion dollars. The most part of them are costs from the federal budget, but there also are many private scholarship foundations helping students to cover their tutorial expenses.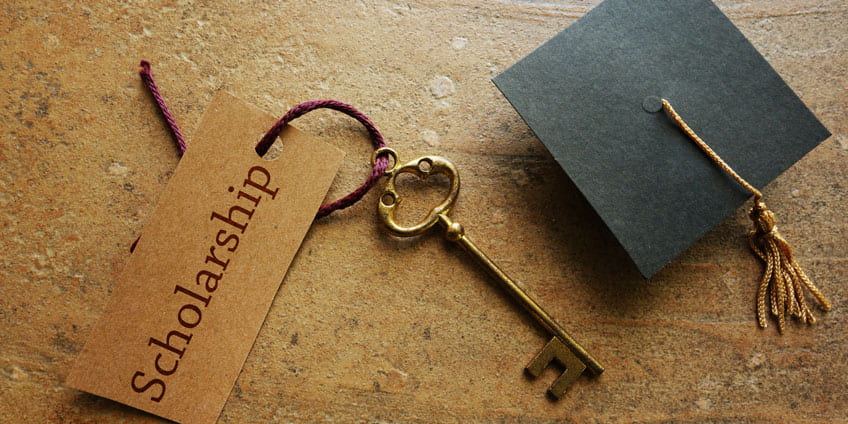 No matter what scholarship, private or federal, you want to apply for: recommendation letters and transcripts may either be wanted or not. But here is the point you need to know for sure: almost every application will require you to write a scholarship essay.
What is a Scholarship Essay and How to Write It?
The scholarship essay is your possibility to convince the admission committee members that you are worth sending you the written check. You will receive a quite standard essay prompt to write an answer to it. Types of questions you might get may vary.
A simple example:
"Why do you think studying in the X college is good for you?"
A more complicated question:
"What was your effect on the community? Did community service affect you and how? What changes have you made in your plans for future after serving?"
As you might already understand, there are either topics which can provide you with enough space to maneuver and those narrowing you towards a certain discussion point. Additionally, scholarship essay prompts may state a single question or multiple ones.
If you have intentions and plans to admit for some scholarships, you should find out how to write a scholarship essay effectively. Check the following step-by-step guide, keep up with it and go get your scholarship check.
1. Choose the Topic to Write a Scholarship Essay
A scholarship essay is just another essay but an important one. When choosing a topic, think over the stated question carefully. Be patient and attentive, don't rush forward. Try writing as specifically as you can.
For instance, if the scholarship essay question asks you why you want to attend a programming college, there are many possible answers for you to write.
Example 1: I decided to attend a programming school because computers are my passion and I wish to create artificial intelligence.
That's great. But why shouldn't you extend this sentence to make it be a more specific, personal story?
Example 2: I've been interested in computers and programming since being a child. I wrote my first program when I was only 8 years old, and I still like doing that. I aim towards making artificial intelligence real because I believe it will start a new era of humanity.
You feel the difference, don't you?
2. Know the School You Write a Scholarship Essay for
Higher educational institutions have their principles and values, too. Most frequently, they are totally public, as schools obviously want to give scholarships to students correlating with their codex and goals. At least, check the website of the school once again before starting to write a scholarship essay.
Most probably, you will find references to those values in the question of the scholarship essay topic they ask you to write. Check how they build phrases, which specific language they use and then try to give them what they actually need in your scholarship essay. Using the same language will let the admission committee members know that your principles and goals are similar to which they keep up with.
3. Write a Scholarship Essay Draft
As the scholarship essay is a very important and challenging task, you better be sure it is as good as you can make it be.
First, write everything you want to say in a scholarship essay. Disregard the word count at this point. Write as much text as you feel able to write. It will be the starting massive for the scholarship essay.
Second, filter that massive and shape it. Cut the parts that seem unnecessary off with no mercy or sorrow. You'll have the chance to bring suitable things back later. 
Third, order your main points and make sure they are logically connected with each other and structured in paragraphs. Actually, this is the point when you can use pieces you cut off earlier to close all gaps.
Important note: do not try to pretend to be the perfect candidate. Even if your scholarship essay will pass and you will get the scholarship, the result of a quest might be disappointing if you try being someone else. Be yourself when you write a scholarship essay.
And finally, read what you've got. At this stage, check if you like the sense you put in the essay.
If everything looks good, proceed to the last step.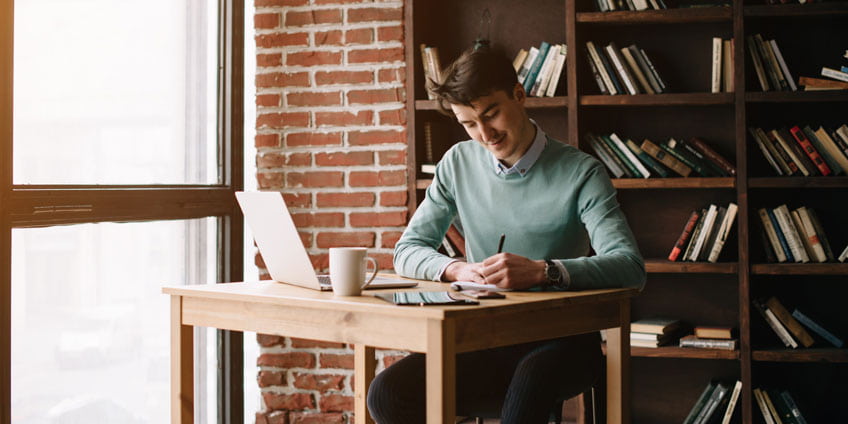 4. Edit the Text
You knew you'd have to do this. It would be pity if they rejected your perfectly shaped scholarship essay due to the big number of grammar or punctuation mistakes. So, you better check and proofread everything twice before packing the essay into the envelope or attaching the saved file to an email.
Have a good luck and write a perfect scholarship essay to reach your goals! Be successful and never fall back before difficulties.