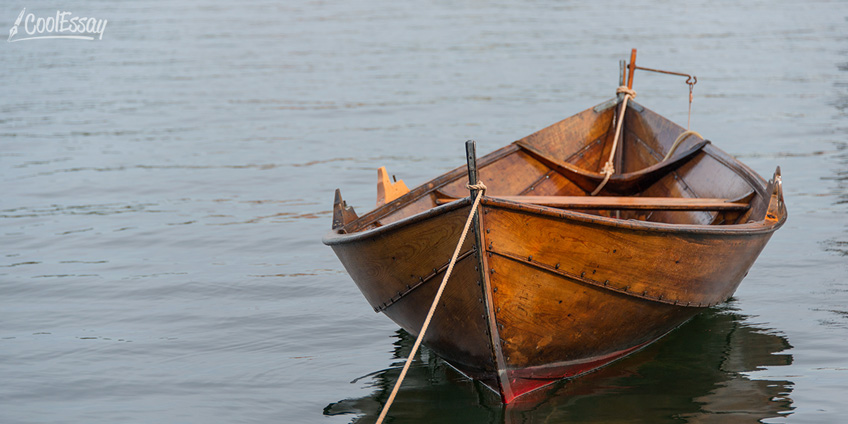 In this case, we are more likely talking about a situation where the work is more known than its author. There are few people who do not know "Three Men in a Boat (To Say Nothing of the Dog)", but few can name the author right away. This is the most famous novel of the writer.
It was first published in 1889 and since then almost every year is reprinted in large number in England and America. In a joking preface ("Self-advertisement") for the 1909 edition, Jerome says that he himself does not find merit in his book that could explain "such an unusual success".
The story clearly reflected the author's ability to create countless comic situations, to notice funny and extract ridiculous things literally from nothing. The writer has the talent to build a phrase in such a way that the comic literally emerges from the depth of the line, completely neutral objects suddenly reveal an inexhaustible source of laughter.
At one time, this humorous story was subjected to many critical remarks, as few critics of that time could understand author's irony. The main accusation against the writer was to ignore the traditions of English humor. At the same time, it is now quite obvious that it was precisely these traditions that developed in Jerome's work.
The main feature of his humor is so-called humor of positions when some trait is noticed in a hero, not necessarily ridiculous by itself, and a whole series of amusing incidents are being built around it. This is how narrative lines in Jerome's story are built. Each of three main characters is endowed with a number of specific features, which are differently manifested in different situations, but invariably contribute to achieving a comic effect.
This book is an example of "small prose," which occupies an important place in work of the English writer. In many of his short stories, novels and essays, he raised acute social problems and issues that concerned morals, and tried to show absurdity of reality through good humor.
In this work, there is the ironic view of the author on the main characters and circumstances in which they were.
What Jerome Wrote About
Jerome never wrote about things he did not experience or saw by himself. His hero is a well-known average Englishman, sensible, balanced, slightly phlegmatic, but invariably endowed with a sense of humor. And, evidently, recognizing himself, seeing a slight good-natured banter over his own shortcomings and not taking offense at all, the average Englishman loved the works of Jerome.
According to the writer himself, the book was not initially planned as a humorous work, but should tell a reader about the Thames with all its secrets, stories and landscapes. Humor was assigned the role of "prop of the narrative". Jerome generally considered "humorous props" a necessary part of any, even the most serious work.
But it turned out differently. It was "humorous props" that became the main thing in the story, and everything else turned out to be just a background. According to the writer, only before the very end, he managed to collect his thoughts, write "from a dozen serious places" and install them one by one in each chapter, but the publisher who printed the book in parts, just threw out almost all these places. So it was not the "Thames History", but "Three Men in a Boat (To Say Nothing of the Dog)", the work that is light, full of comic positions, sometimes completely outlandish, and very young in spirit.
The Plot of the Book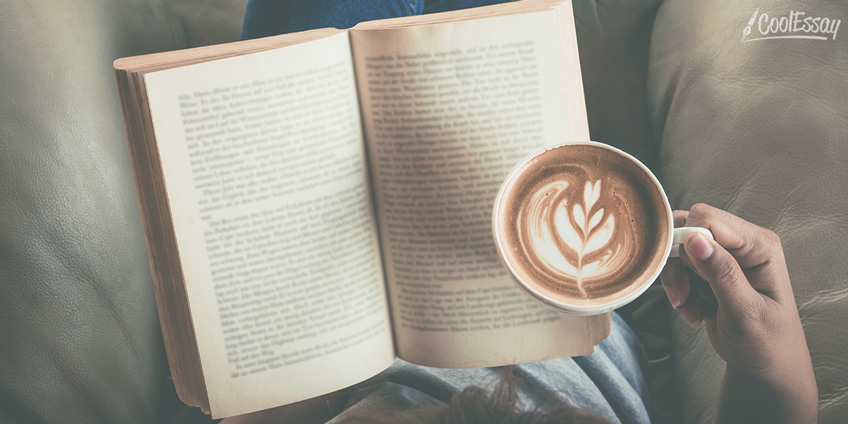 Three middle-aged gentlemen, who consider themselves young, decide to rest and improve their health by taking a two-week trip by boat on the Thames. This was quite a popular form of recreation in those days, and Jerome himself repeatedly made similar trips with his friends. Thus, everything described is not a figment of imagination. Only the dog Montmorency is pure fiction, but, as the writer believed, a dog was necessary, because "there is something of a dog in every Englishman". The names of the heroes are George, Harris and Jay (the narrative is being written on behalf of the latter, and it is he who, quite understandably, becomes a victim of comic situations less often than others).
In the process of narration, we learn the specific features of each hero: one likes to sleep, the other – to eat, the third clearly exaggerates his ability to do different things better than others. In addition, they all often "thirst", do not really like to work and have a lot of other funniest properties. Even the dog Montmorency is no exception. The life-giving ideal of this fox terrier is to interrupt everyone and listen to abuse in his address.
The story is filled with funny stories that occur to the characters during the preparation and during the voyage itself. A lot of funny stories pop up and just on the occasion, in the form of author's memories. He often makes humorous digressions, for example, about unreliability of barometers in predicting the weather, or about difficulties a person encounters when learning to play on Scottish bagpipes.
The most frequent topic is realities of traveling along a river (for example, fishing or rowing) and difficulties waiting for inexperienced and overly gullible travelers. The book includes classic humorous sketches: a story about two tipsy gentlemen in the darkness lay down on one bed, about a plaster trout in the seventeenth chapter, or an Irish stew in the fourteenth.
The main means of creating humor in the story are irony and the use of witty observations about life and society. In addition, using humor, the author of the story most often ridicules person's shortcomings, such as laziness, gluttony, irresponsibility, etc., thus, humor in the work is called upon to correct shortcomings of society.
There are many entertaining statements here, observations that sound like joking aphorisms. Jerome has a talent to build a narrative in such a way that the most elementary event turns into the most comical and, at the same time, very accurate episode depicting the psychology of a human.
The story of the journey of three friends and their four-legged companion ends very predictably: after reaching Oxford, they stop there for three days, and then start the return journey. The whole day they have to row in the pouring rain. First, they are delighted with this kind of weather, and Jay and Harris sing the song about the gypsy life, in the evening, they play cards and talk about deaths from rheumatism, bronchitis and pneumonia. Following this, the heartbreaking melody begins, performed by George on guitar, and it finally takes away their last remains of spirit, and Harris begins to sob like a child.
The next day, nature lovers do not stand the rigorous test sent to them by the weather, throw a boat to the care of a boatman and arrive safely to London by evening, where dinner in the restaurant reconciles them with life, and they raise glasses for their wise last act.
Conclusion
In conclusion, we would like to add that this book has been translated into almost all languages of the world. In English, the book was screened three times, it was also adapted for television and the stage, it was read many times over the radio and recorded on a tape, it was staged in a "one actor theater" at least twice. The musical was shot based on its motives. It is a perfect example of English humor, which will surprise and delight readers for more than one century.