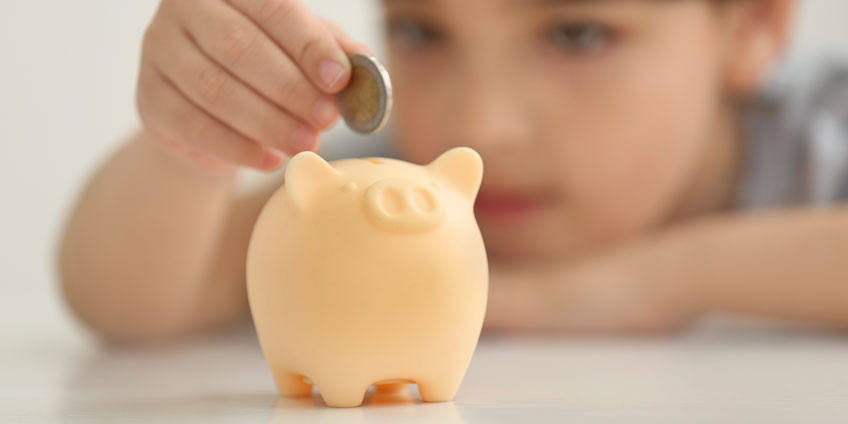 Do you remember that college guy with a dozen of dogs to walk, hanging around your neighborhood? His French fries falling out as he is trying to tell his girlfriend there'll be no dining out tonight because he has to study for college – bum! – yet another dog runs in the opposite direction, and he desperately tries to keep them all together…  That hopeless look is the exact picture of what having no money for college feels like. Most probably, it's one of his numerous part-time jobs which he took up to pay his bills, buy college textbooks, cheap essays, fast food, cinema tickets, etc. Isn't it sad?
Such a situation once seemed very funny, but in reality, it's quite stressful to live in a fear of becoming penniless. Helplessness, that is the feeling all college students get when trying to match their expenditures with a limited budget and finding out that they have already crossed the limits. Don't worry though, as this predicament may be avoided if you know how to spend, earn and save money while in college. Do you want to skip over the routine of looking for the last dollar in your pocket to buy yourself a coffee before a sleepless study night? Read on, then.
How to Save Money as a College Student
Knowing how to save money is not just a skill useful at a certain period of time – it's a sign of mindfulness and self-assessment of those who certainly know what they need and how to budget in college and everyday life. Usually, people think that it's the one with a low income who has to save money, so as to afford the cost of one's living. That's why the concept of saving used to be perceived with a smile of mockery and relief when this burden was absent.
But as people change their values, they understand the importance of knowing how to avoid unnecessary expenses. Now a person who knows what their money is worth and how to spend it wisely without always limiting their choice is highly respected. Why not? It's practical, profitable and prospective. The 3 'P's of living in abundance without having to come up with strict prohibitions and 3 jobs to pay the bills is a dream habit you should stick to all your life. And what is a better place to learn how to save money if not college? Follow our tips to succeed.
Track Your Budget
The first step towards savings and money benefits is to understand how you actually spend it. It is obvious, but Business Insider shows that 61% of US adults do not track their budget, and this result indicates that they haven't organized themselves in college. Probably, sitting down and seeing the whole picture of your wise or unwise (let's be honest, we opt for the second) purchases is a thing we obstinately put off to the better times. Joe Moore stresses the importance of immediate actions: "A simple fact that is hard to learn is that the time to save money is when you have some."
Money in Wallet
To begin with, just write down all the college expenses. It's better to analyze weeks or months and collect all the bills to create a scheme that explains where most of your money disappear and what you save (let's hope you do save something). Mine is always going for making presents. Seriously, I will buy a really expensive present (and I often do when I can afford it) just to show that I know what my dearest friends have been dreaming of even if it's just a ukulele. My second money-eating habit is dining out (funny enough). Time to come back to other people's issues though.
In fact, the information you have written needs to be carefully processed. There is a "kakebo" method of distributing your finances to help you do it in the right way. Kakebo is a book with the charts and self-questionnaires for a thorough analysis of your incomes and expenditures, written by a Japanese journalist Hani Motoko. Those who want to learn how to save money should take it easy: after all, you just need to learn it once and apply every day. And it's good to know how to save money in college, once you have a printed-out guide filled with inspiring quotes and beautiful graphics.
If you are too busy as a college student to allow yourself to sit and write the numbers which are already in the bills when you can go shopping instead, at least do it with an app. There are numerous programs which divide the money spent and save your time, while still encouraging you to stop before buying that adorable dress by showing that you've overspent your monthly budget for college. Mobile apps are easy to use and do not require that much time as handwriting does. So, here is the list of top 7 budget trackers:
1. BillGuard
2. Dollarbird
3. Fudget
4. Goodbudget
5. LearnVest
6. Level Money
7. Mint
To find even more along with the coolest features explained, visit this page.
Simple Ways to Save Money in College
Now that we've covered the "self-analysis" part, it's time to take a look at the simpler tips and the best techniques of saving money while in college.
Learn to cook. Yes, yes, be the one with a packed lunch and your own coffee, and profit not from just saving the funds in college but from learning new skills along the way. Do allow yourself small pleasures though. You can still save money if you go for happy hours, remember?
Become a discount guru. Use your student status to pay less for trips, products, books, and transport tickets. It's always better to ask about a discount than buy an item two times more expensive. Additionally, use e-mail discounts when doing shopping online.
Reuse, resell and swap. New student books often empty your wallet if you don't look for other options. Buy already used items, sell your own ones or just exchange with others. The same may account for clothes: wear them carefully in order to resell later.
Be smart. Before buying an item, check it on comparison sites. They compare all the prices form different stores so that you can find the cheapest option. You can also get a credit card with cash-back rewards to get some money back for free.
Avoid impulse purchases. Don't buy food when hungry, think over your clothes purchases and never buy something that is going to be of no use, except for piling up the dust on your computer desk.
Go for seasonal and generic products. Import products usually subtly cut your budget without you noticing. Buy seasonal fruits and vegetables and opt for generic products (the ones packed by a supermarket brand). In the long run, you are going to save a lot just on food.
These tricks used, we recommend you to be reasonable. Invest your money in the durable things. For instance, it's better to buy expensive winter boots than having to pay again because your cheap version was of a bad quality, and you bought it just because you wanted to save money. Look for the opportunities to save, but don't become obsessed with the desire to cut down all expenses.
Better More Than Less
"To have more money, just earn more," says the first and foremost principle of a positive mindset and business productivity. As for the positive thinking, it is true that one should never limit oneself. I mean, go too far with setting the limits. Find your golden mean: do stick to the rules of how to save money in college as often as you possibly can, but don't reproach yourself for having to deal with yet another budget squeeze here and there. Aim for perfection but be realistic – you will need time to adjust.
Speaking about financial growth, just tips on how to save money while in college are not sufficient. To really feel the difference between your former self who used to constantly put off the idea of saving money and your mindful self, who keeps track and does his best to save in college, you should find a job. This way, you practically double your efforts. No worries, there is, luckily, plenty of student part-time jobs. So, the best way to save money in college is to make it, isn't it?
U.S. News has provided us with a detailed list of the best part-time jobs for students (and other people as well), including their main tasks and average wages. If to divide all those jobs into spheres, we would get 6 of them: service (waiter/waitress, bartender, taxi driver), self-care (nail technician, recreation and fitness worker, massage therapist), IT (web developer), foreign languages (interpreter and translator), and sales (retail sales person, sales representative, real estate agents, customer service representatives).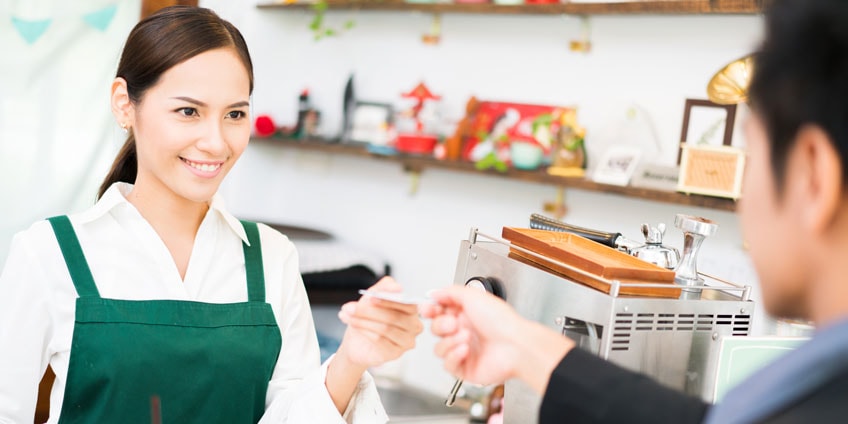 Surely, you can find something to your liking and start not only earning more money and actually feeling it, but gaining some useful life experience, learning how to work in a team or organize your time according to the tasks you have. All in all, a part-time job is, no doubt, an amazing way of saving money as a college student.
Conclusions
To conclude, the best way to save money for college is pretty easy as soon as you incorporate it into your daily routine. You can save tons of money by just being attentive and practical. But if you want to have considerable money, you must combine saving and earning. To save money for college, you just need to be ready to follow the above tips and stay consistent day after day. Good luck using all of the guidelines we've provided, hope they were really useful!