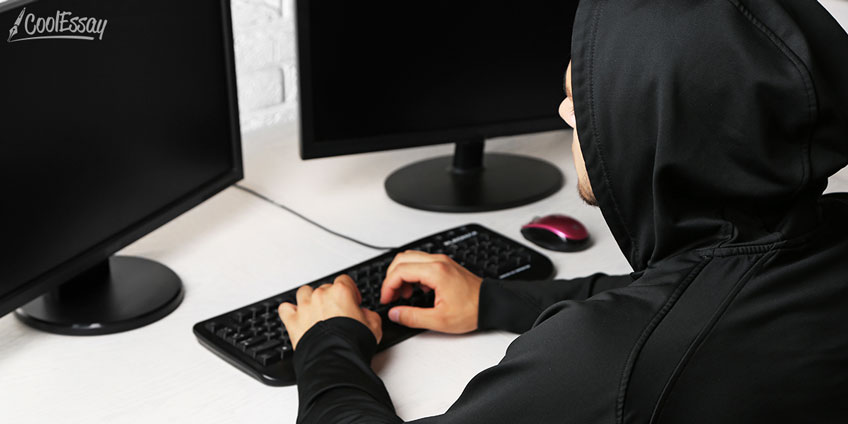 On April 4 Facebook announced that according to its internal investigation, Cambridge Analytica could access 87 million users. The British company disagrees with it, stating that it had data only of 30 million users of the social network. At the end of March, the US Federal Trade Commission opened an investigation into Facebook because it violated the privacy conditions of its users' personal data. Mark Zuckerberg testified on this in the US Congress on April 11. Also, on April 9 the social network began sending alerts to users that their data could have been passed to Cambridge Analytica. I considered this a good start for the article writing. Just pure facts which speak.
One of the most urgent security tasks in this context is to ensure confidentiality. The review of personal data can be wide: from the name, age, place of residence to the beloved actor or color, etc. The provision of confidential data must be available only to a predetermined circle of persons within the social network (for example, only to friends). People voluntarily deprive themselves of the usual privacy (fill in the profile with valid data to review, upload their photos) in order to learn more about others, their interests and views on life.
We consider this issue to be actual and worth writing about, so we are going to help you by writing some cheap essays on the matter.
Who and Why Needs Your Social Networking Account?
Many people think that they do not need to hide anything, since they are open people, and there is no reason for someone to use their information. Therefore, the causes and motifs should be an essential part of such a review. The growth of the popularity of social networks attracts the attention of personal data hijackers, hackers, spammers, virus developers. The social network operator is required to process private data, but at the same time, the level of privacy and protection of individual data is almost entirely up to the user, since they have the right to decide independently which data they make public and to which data they restrict access.
Most often, the user does not even realize that their account has been broken. Fraudsters act cautiously, so the user does not suspect anything, and the broken profiles are used for their own purposes: for joining groups, adding likes or comments, writing reviews etc.
But you can be sure that when you use the services or the plagiarism checker for students on our site, you are safely protected by the most effective digital system, designed specially for our clients.
Social Media Page Settings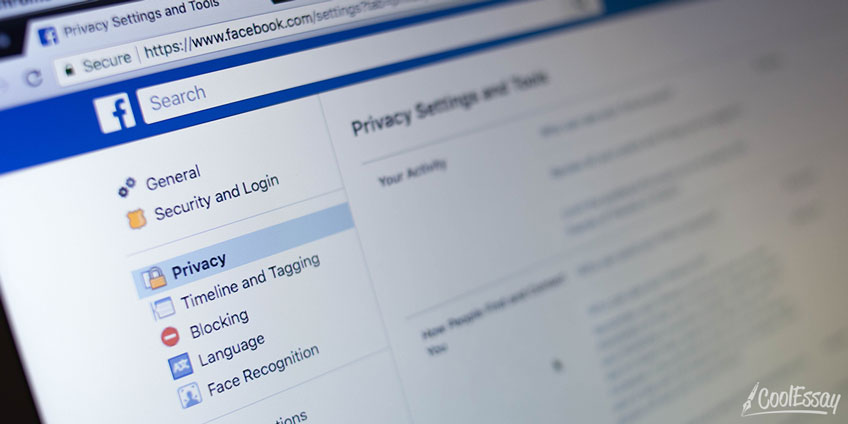 Here is the advice you may share with your reader. Create a strong password to secure your profile from intruders. The main rule is not to use commonly known words or names as a password. And if you are already applying it, make it more complex to decode. This means not only adding numbers at the end because, in fact, it is an ineffective way. An acceptable password can be obtained by mixing uppercase and lowercase letters, symbols, and numbers.
When Is Your Birthday?
Some minor details sometimes have really great importance. Therefore, mention a birthday date issue in your review as well. Pass the following info to your readers:
Probably you have never even thought that such simple information could be used against the user. However, this can serve as a key for hijackers, and therefore, showing the full birthday on your profile is not recommended. You should better disclose only the month and day, or just do not indicate anything at all. It is possible to review it in the personal profile, but many seem to disregard this opportunity.
Your Privacy Is in Your Hands, so Keep It Strong
You may also need to give a detailed instruction on how to preserve the privacy on social networks. For example, to write my report, I would include the following:
It is up to you what to share and with whom, so just specify this. It means you can restrict access to review your biographies, photos, videos, messages to specific people or groups, your friends, or your mates' friends. For example, make your profile's information accessible only to your friends, so unidentified people will not check where you live and what you are doing. Incidentally, your contact information, like your address and phone number, should not be posted at all, since you probably do not like unwanted guests or phone calls from strangers overnight.
Add a Strong Conclusion
Finally, the person reading your review should understand the importance of the issue but should not fear social networks. Offer the solutions and preventative measures, summarize what has been said, add a strong closing sentence, and that would be it. Here is the example offered by CoolEssay.Net experts:
If you want to keep your life confidential, make sure the public search is disabled. To accomplish this, in the Facebook Privacy Search section select "Facebook Search Results" only available to your friends. The existence of threats to the information security of a person in social networks does not mean you should be afraid of using or removing it immediately. For the careful use, first of all, it is essential to expect what information about yourself you want to place on social networks. Secondly, use antivirus software on the PC. Finally, do not complete all the fields that are proposed to be filled by the social network (addresses of study, work, residence, etc.). Just do not tell the Internet too much. Usually the weakest link in the network is a person, not a program code. The steps of prevention are simple, still avoiding troubles might have been of much greater significance.