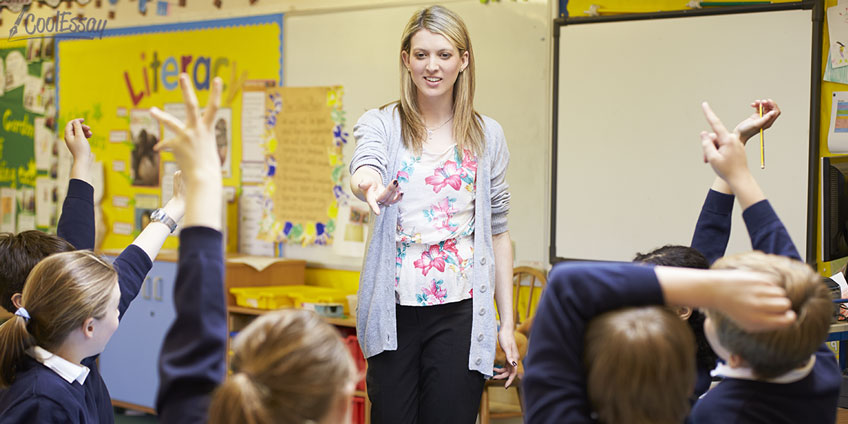 Do you think that teaching English to employees is just additional costs for a company? Do you think that employees with knowledge of a foreign language are only needed by large corporations? We will tell you why it is profitable for any employer to teach English to employees and what dividends these investments will bring.
Every French soldier carries a marshal's baton in his knapsack. You should strive for a greater success. It is a bad company that does not want to develop and cooperate with foreign partners.
The Iron Curtain between countries has long collapsed, so any modern company can establish cooperation with foreign firms. Of course, it will not be a company as a whole, but its employees who will make the connection. Therefore, only those firms whose employees know English will be able to take a step into the international market. Do employees not speak any foreign languages? This is not the reason to fire them, you can solve the problem much easier: start teaching them English. Do you think that it is too expensive, are you not ready for such costs? Then we want to tell you about 8 weighty reasons why it is advantageous to teach English to employees.
1. Profitable Investment
Some entrepreneurs believe that hiring an interpreter is easier than sending workers to courses. However, words "easier" and "more profitable" are not synonymous. It is much more profitable to "grow" professionals who speak English than to constantly resort to services of an interpreter. Services of a good simultaneous interpreter are expensive, besides such professionals are in great demand: it is not a fact that there will be time for your firm in their busy working schedule.
The benefit is especially noticeable in case you send your specialist on a business trip. In this case, you will save:
On a translator. Prices for services of an interpreter abroad are high, paying for a travel of a domestic specialist is also unprofitable. In addition, the simultaneous interpreter is an ordinary person, he or she can let you down in the most crucial moment, and you will have to find a new interpreter urgently;
On the price of tickets and accommodation. An English-speaking employee can book tickets directly on an airline's English-language website and thereby save on the payment of intermediary services. He or she can also find a more affordable option for housing, saving on services of high-priced hotels;
On working time. Your employee will quickly cope with all necessary affairs on a business trip, unless it depends on an interpreter. Thus, knowledge of English will save time, and time, as you know, is money;
On additional costs. An employee without knowledge of English abroad is helpless, like a child. He or she cannot make an order in a restaurant or call a taxi – even these elementary actions will have to be done by an interpreter. All this can cost you a good sum.
2. The Company's Entry into the International Market
Employees with knowledge of English are much easier to present their company at international conferences and various business events. A professional knows how to correctly present necessary information and, if it is needed, hide some aspects of the activity. Moreover, an employee will be able to engage in networking – establishing useful business ties abroad. This can be done at evening events, which are organized after a conference. Establishment of friendly communication with a foreign colleague is easier without an intermediary-interpreter.
3. Productive Negotiations
if you are talking to a person in his or her native language, you are turning to his or her heart. Despite the fact that business negotiations have no place for sentiment, foreign partners will appreciate English proficiency of your employee. This will help speed up a business meeting. Simultaneous translation costs precious time, and some entrepreneurs make a decision in a matter of seconds, and here the task of an employee is to react quickly. Your worker is a professional in his or her field of activity, he or she will be able to respond promptly to any comments from your foreign partner and offer an acceptable option for both parties to cooperate.
4. Implementation of Successful Strategies and Ideas of Foreign Firms
Knowledge of English will allow your employees to learn not only experience of domestic competitors, but also to learn from real professionals – the largest foreign corporations. It is no secret that some modern books on marketing, management, advertising are translated into other languages only 2-3 years after publication. Your employees will be able to read such books in the original and "play ahead" – to use the most advanced ideas of foreign professionals.
Many foreign companies do not write books at all, but share their experience in corporate blogs. Employees with knowledge of English will be able to gather useful information on how to succeed in a particular industry.
5. Free Upgrading of Skills in English-Speaking Courses
There are educational portals on the Internet, offering anyone who wants to take courses in any profession for free. The task of a listener is to attend classes (watch video) and do homework. Knowledge of English will give you a unique opportunity to improve knowledge of an employee in any sphere for free, and he or she will receive only relevant information that corresponds to today's realities. In addition, an employee can learn a new profession and perform more skilled work.
In addition to educational portals, an employee will also be able to attend training webinars in English. They are conducted by experts in their field: gurus talk about unique working methods and creative ideas that will help your company become a leader in its market.
6. Reduction of Staff Turnover
All employees will be happy to receive any bonuses from their company other than the salary. One of the most attractive bonuses can be learning English. For employees, this will be the sign that you are ready to invest in their development and wish to cooperate with them for a long period of time. Therefore, the teaching English to employees will be a factor that increases their loyalty and motivation to work.
7. Teamwork
When employees learn English, they perform tasks together, ask questions and help each other, communicate in class – they work in a team. Such interaction contributes to the unity of the team. Joint study of some common thing will lead to the fact that it will be easier for workers to organize team work for solving production problems.
8. Improving Self-Discipline of Workers
When employees, besides work and domestic affairs, are engaged in courses, they learn to correctly allocate their time. Now usual work will be supplemented by homework in English, and part of free time will be occupied by language courses. Such a reorganization of the schedule usually leads to the fact that at work, an employee also learns to use time in the best possible way, performs his or her tasks according to the plan.
So, now you know 8 good reasons why it is worthwhile to teach English to employees. Remember that investing in knowledge is the most reliable type of contribution. These investments will be repaid a hundredfold and will positively affect both the image of an enterprise, its main economic indicators, and your relations with employees.