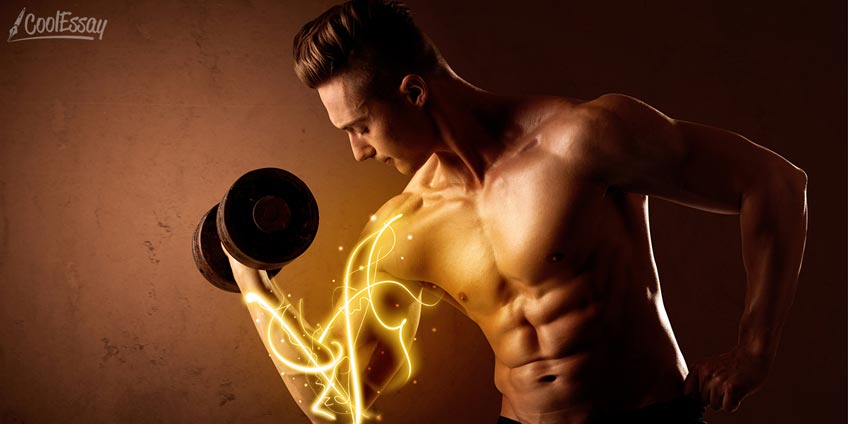 Writing an essay is easy. Making an essay really worth reading is not. The topic of working out is wide and interesting. If your goal is to write a qualified text saying whether the regular physical exercises are healthy or not – read the following.
So, if the topic of your opinion essay sounds like "Is working out healthy?", what should you do first to get a persuasive text? The main thing is to form your point of view clearly.
Getting your viewpoint formed requires thinking about the topic critically. Reading some scientific researches & analyzing tons of global statistics is helpful and might even seem to be cool. But this kind of info is not necessary when you write an opinion essay.
Ask yourself. And answer by yourself, too.
Remember: this kind of writing requires your personal thoughts, so choose your side. Determine if you stand for the statement "working out is healthy" or you're against it. Doing this choice before writing will help you to make the whole text look solid.
Working Out a Healthy Opinion Essay Structure
In other words – writing the plan. Forming the list of key points you need to mention in order to describe your opinion. And to prove your vision is right.
Let's move from the beginning.
Workout Essay Introduction

Important thing – do NOT bore.

It won't be original if you start your text with a statement you are a big workout fan. Well, it might be okay for other essay types. But such a beginning doesn't fit our case because of the topic.

Yet going too far from the point might become a stamp. Do not make a phrase like "Workout is really popular nowadays" an opening for your essay, because millions of people did that before. Try bringing some fresh & tasty style to your text. Mention a live conversation which made you think about workout. Say about a sports event you witnessed recently. Tell of a friend who has something to do with the gym or street exercises.

Then connect this real example with your opinion according to the essay topic.

Main Body

This is a place for your main reasons, arguments, examples, proofs and doubts. Here you can write about your experience in sports generally & in workout particularly. Depending on which side you chose, say why you like this kind of activity, or why you think it's a waste of time. Don't be afraid of writing wide and complicated sentences, but keep an eye on the text readability.

Choose your proofs and insert them to the essay carefully. Mentioning obvious and common things fits here, too. Like when you say that working out is healthy because, in your mind, human body needs to move more, it's okay.

But it is more interesting to read rare or new thoughts, isn't it? For instance, how often do you hear about people hurting themselves seriously because of the safety gear lack? Of course, it's not easy to find something totally unheard before. If it seems too difficult – then, just try to keep balance between popular statements and your own notions. You can bring the strongest testimonies on top, or leave them for the conclusion as well.

Paying attention to the opposing arguments is a perfect way to show your serious attitude. First, it tells that you try to make your essay as objective as possible. Second, it gives you an opportunity to bring adequate counterarguments, once again proving your opinion is supported by the logic. And third – this move simply shows that you are good-mannered.

Tip: if you find it reasonable – add some "healthy" humor to your text at this stage. Beware of using any ironic or sarcastic words! They won't look funny, and you almost surely will kill your essay with such nasty things.

Conclusion

Yes, you're reaching the end. And here is the point where authors often make one mistake: they rush to the finish. Unless it is a speed-writing contest (or a deadline is too close), make the summary not just a short narration of the main essay body. Let it flow smoothly, bring the text to its final line neatly.

Try showing the strongest argument for your viewpoint to end your workout essay as a winner. Say how sports saved your life or made you healthy. Otherwise, tell about somebody who wouldn't live if he didn't stop working out in time. Serious proofs are always closer than you think. The only thing to do is to understand them.
Healthy Workout Essay Writing Assistance
If you need to write an essay on the topic, but there is not much time to do it on your own, contact us immediately! We are here to help you as fast as we can! You'll receive a 100% original text in 4 hours, if that is what you require.
You can order an essay writing online or call us by phone displayed on a page as well. Friendly support team managers are on the line to answer your questions or to give you an estimate for every particular case!
24/7 essay writing assistance is easy. Our qualified writers are at your service whenever you need.