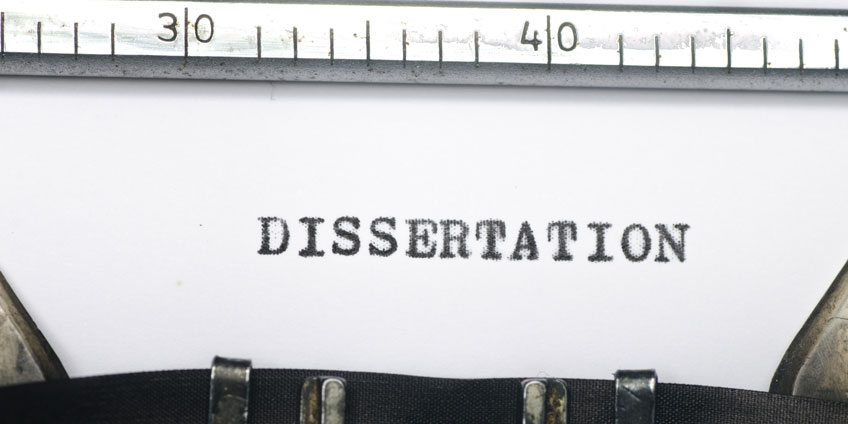 Are you currently working on a dissertation, having hard times with all the expenses required for carrying out profound research? Indeed, good research is usually a costly procedure. Even having a lot of money hardly helps, since you may need good laboratory facilities and research instruments which are simply not available in the place where you are working.
This issue has been actively discussed by the world scientific community, and this is the reason why dissertation fellowships appeared. Worldwide famous universities and scientific funds will be glad to offer you a helping hand in case you prove that you aim for hard and diligent dissertation writing with a unique and progressive idea.
What Do You Need in Order to Apply for a Dissertation Fellowship?
The requirements for every grant differ, so it is a must check the detailed application instruction on the official page of the fellowship program you are interested in.
However, in most cases, you are required to have a diploma issued not earlier than 5 years ago, a confirmation that you are fluent in the language that is basic for the grant, as well as a motivation letter explaining why you are the one that should be considered for the grant and what you need it for. Scientific or social achievements will also be a great plus and are a must for some fellowships.
An Overview of Current Dissertation Fellowships Available
Here you can find a brief overview of the current opportunities for dissertation fellowships.
Dissertation Fellowships for Residence from Akademie Schloss Solitude, Stuttgart
The deadline for applications is November 30th. But the applications are accepted annually.
The famous German Akademie Schloss Solitude accepts applications for the special interdisciplinary international residence for modern art specialists and scientists. You can apply for the following specialties: Architecture, Fine Arts, Theatrical Art, Music, Media, Social Sciences, Economics, and History. The fellowships are granted for 3-12 months.
You will get a comfortable place for living at no charge, a scholarship of €1150, and an unlimited access to the academy's library and laboratories. The maximal age of applicants is 35, however in some cases, there may be an exception. It is necessary to have a university diploma which was issued not later than 5 years before the moment of application. Also, it is a must know at least one language from the following: German, English, or French.
PhD Dissertation Fellowships in Universities of Bavaria
This is not an option for everybody, unfortunately. This fellowship is not internationally oriented. The program is a part of academic support and scientific cooperation between Bavaria and Central, Eastern, and South-Eastern Europe. The choice of topics is not limited, but you should speak German and/or English fluently.
Candidates who have honors diplomas will be given a preference. The monthly scholarship is €700 (€8400 annually). And if you are going there with your child, the amount will increase to €860. You can get the scholarship during up to 3 years.
Echoing Green Fellowships for Social Entrepreneurs
The applications are accepted in September and October annually. The founders of the Echoing Green program by the British bank Barclays expect talented social entrepreneurs and their organizations from all over the world to apply.
You get an opportunity to receive $80,000 (or $90,000 for two partners) to develop your business. It can be unprofitable, fully or partly profitable, or it can even be just a project. But it should be aimed at making the life of the society better.
In addition, you can get a scholarship for your own professional growth, an invitation to the program participants' meeting, consultations from the leading specialists in marketing, fundraising, business development, who come from every corner of the globe.
Be ready to spend over 35 hours weekly working on your own company, be 18+ years old, and speak English fluently.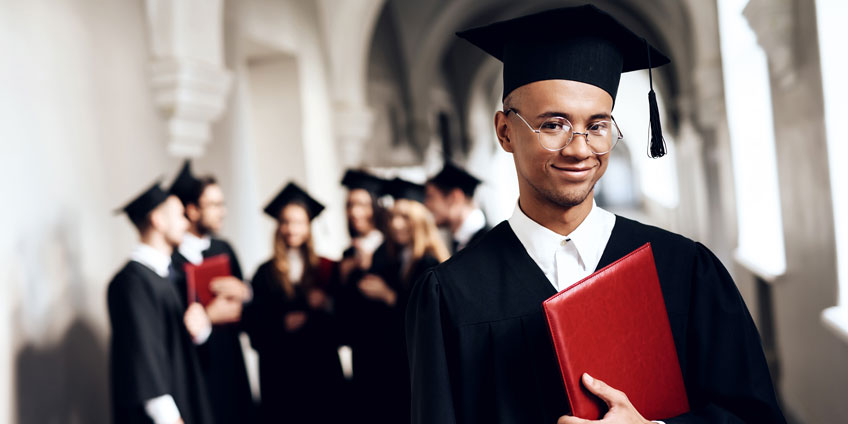 Facebook Dissertation Fellowships for Researchers: Programmers, Mathematicians, and Engineers
The program applications will start on the 4th of September. The social network owned by Mark Zuckerberg offers dissertation fellowships to PhD programs participants in different branches of Computer Sciences.
There is no need for overseas students to go to the USA: it is possible to receive $37,000 per year to participate in conferences while studying in your home university.
Moreover, the company covers the expenses on visiting the Facebook office in the USA to present the results of your research. The best presentation will get a fellowship.
PhD Dissertation Fellowships in CEU, Budapest, Hungary
The deadline is February. The Central European University has more than 10 programs in English: Business, Economics, Ecology, Gender Studies, History, International Relations, etc.
85% of students in CEU received financial support during the last year, so it is a good option if you are searching for good PhD dissertation fellowships.
Imperial College London Research Dissertation Fellowships
The deadline is August 28th. Imperial College London is one of the leading research institutions in the world, and it offers a PhD fellowship. The college will choose 50 best candidates who will get a scholarship of about £20,800 per year plus the expenses on research covered (up to £45,000). The process of sending an application is not that easy, but this is worth it. Plus, you need to contact one of the college professors and get his/her agreement to be your scientific advisor.
Wayne Vucinich Dissertation Fellowships in Stanford
The center of Russian, East-European, and Eurasian studies of Stanford University offers 12-week dissertation fellowships for researchers of the mentioned territories. Obviously, people from the countries mentioned will be given preference.
The program will provide you with $12,000 which are supposed to cover your living expenses. The expenses on the flight, visa, and medical insurance are also included into the program.
You will have an access to the Stanford research center, as well as to the library and archives. So, if you have got a PhD degree within the past 5 years, you are welcome to apply.
Dissertation Fellowships for the Experienced Leaders from the Yale University
The international program of fellowships named after Maurice R. Greenberg selects 16 mid-career leaders from all over the world to participate in the 4-month program in Yale university annually. The fellowships are multi-disciplined, so you can apply regardless of the field of your expertise.
However, to be accepted, you should have significant achievements and experience in applying changes at the level of your community, as well as have a potential to contribute to the global changes.
Each applicant must have 5-20 years of professional experience and definite plans on the contribution they want to make. Applications are accepted during the whole year, and the program lasts from the middle of August to the middle of December. The fellowship fully covers all the necessary expenses.
The Arturo Falaschi Dissertation Fellowships
These dissertation fellowships are available to the citizens of ICGEB Member States. The locations for the fellowships may be Italy (Trieste), India (New Delhi), or South Africa (Cape Town).
These fellowships are aimed at supporting the international collaboration and give an access to the latest research technology.
You should be ready to leave your home country. Besides, you must have a good level of English, and this should be certified by the internationally accepted tests like IELTS, TOEFL, etc.
However, this is not required if you have received an education in English. Visa, travel expenses, and medical insurance are all covered by the program with extra €1,300 (in Italy), $1,020 in India, and 12,500 ZAR in South Africa (Cape Town).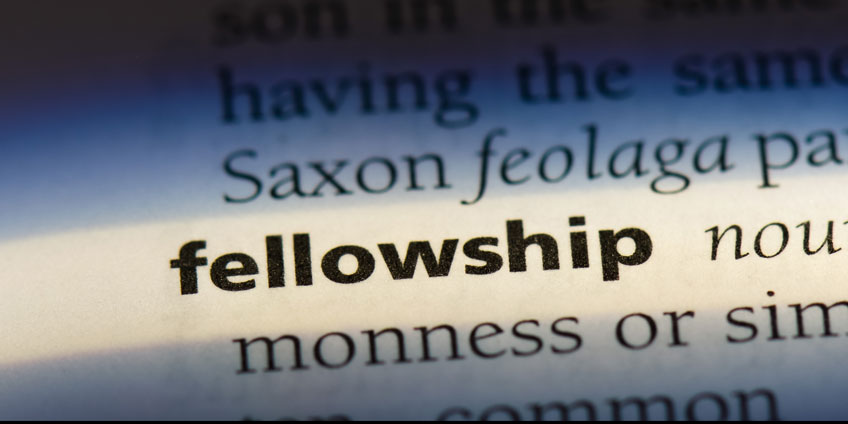 NSF Dissertation Improvement Grant
NSF Dissertation Improvement Grant deserves special attention, since this is not a time-limited program, and the requirements for applications differ.
Basically, NSF (the National Science Foundation) offers a number of grants for students working on their dissertations in various scientific fields – from Humanities (like Linguistics, Social Science, etc.) up to STEM.
So, practically any graduate can qualify. The program offers short-term and multi-year grants, depending on the specific needs of a researcher who is working on the dissertation.
The amount will be considered individually, but approximately $2,5 million are granted annually for all the approved applications.
At least 3 reviewers will check every single application for the NSF dissertation improvement grant, and no gender or disability biases will take place. In case your application is declined, you will get an explanation of what is the reason for that. So applying for this fellowship will contribute to your dissertation improvement anyway.
How to apply for NSF dissertation improvement grant? Motivation letter will not be enough, since you need to present your research to the committee. Therefore, you will need a well-written dissertation proposal (completed according to the NSF Grant Proposal Guide available online). Such proposals need to include a brief but informative project description with the arguments why your particular research is valuable, and biographical sketches about the researcher and his/her scientific advisor.
So, to Apply or Not to Apply?
Surely, I advise you to apply! Any support will help you to contribute to the world's science development.
Indeed, worldwide scientific collaboration bears fruits, and dissertation fellowships help you to become a part of that progressive community aiming to make our world a better place.
There is no need to be afraid to lose: even if your application for the fellowship is declined, you will most likely get the reasons pointed out, so this is a win-win situation.
We hope you are really passionate about what you are doing, and one of the dissertation fellowships we have reviewed in our article will help you to achieve what you have always dreamt of, without any compromises due to the lack of costs and opportunities.
Apply now and send several applications at once to increase the chances.
Good luck with your dissertation writing!