After a student finishes writing an essay text, they should start the procedure of making it perfect – editing. Careful editing and attentive text revising is the last stage before generating an A+ essay. It is a skill separate from writing. And it is a skill you should practice and sharpen with time. Even the most famous writers and scientists regularly go in for checking and fixing their newly completed texts.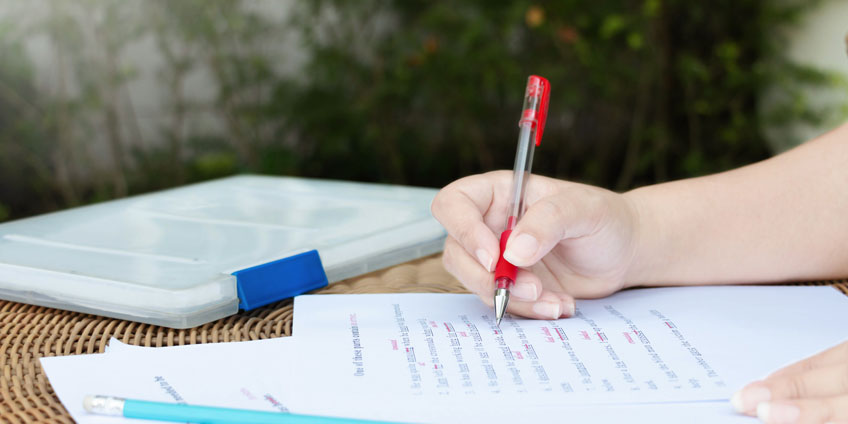 This guide by professional writers shows how to edit an essay. Find and fix all the errors to make your text excellent. 
Before You Edit, Give it a Pause
We know that temptation to finish the last editing procedure in a couple of minutes. Still, you shouldn't aim to do everything in one try or job session. After you complete writing an essay, have a pause. Distracting from the text you'd been writing for the last few hours will make your eye fresher. Therefore, you'll notice even slight mistakes you'd miss otherwise.
Complete Simplest Points First
The most natural part here is to adjust an essay format according to all the typical requirements from the professor. Leaving common mistakes in punctuation and formatting will mean your careless attitude to an assignment for the teacher. 
Make It Clear
A well-written essay has its structure clear and consequent with perfectly tracked steps made from one sentence or paragraph to another. For instance, the standard format may look like:
The first paragraph containing a hook for the reader. Here, you should show some interesting detail on the topic. The best choice is to intrigue people who will read the essay, to make them want to go on reading it.
A thesis statement. It is usually a sentence or two at the beginning of the second paragraph declaring the aim of the text. You should edit it well.
An essay body with a clear and visible structure. The body is the part of the text to include the relevant points of your discussion. Check and fix the body twice to make sure it fulfills and proves your thesis statement the right way.   
A solid ending. The concluding part of the essay is not only the restatement of the best body points. Here, you should include something more. For instance, in case you expect the reader to do something after they finish reading, the conclusion is the place for the call-to-action sentence or recommendation.
Be Precise
Review the text to make sure the language you used is clear for readers. Write with short sentences and understandable, narrow phrases. Do not let senseless fragments and loose expressions appear and go through your editing. Be especially careful with specific definitions and field jargon. Most likely, you can use other words instead to make your writing more understandable and friendly to general readers.
Cut Things Mercilessly
Young writers commonly make one big mistake. They seem to be in love with phrases and words they once chose. You shouldn't try to cut the entire paragraph to make it fit the single sentence. Avoid rephrasing pages due to your attachment to a single word. Eliminate things turning the text into an intricate piece of writing, and be merciless when editing your thoughts on the paper (or monitor). 
Straighten the Facts
Check and edit facts, numbers, and other required data presented in the essay. You should not only check if the numbers are right. Make sure the reference links correlate with the facts, verify citations, and image notes.
Say it Once
There is a well-written introduction exciting and interesting to the reader. You also delivered them a clear thesis and mentioned the methods to prove it is right. If the reader continues with the essay body, you've got their attention. So, don't say anything twice. Repetition is a complicated move in literature. The shorter the text is, the more difficult the proper use of repetition techniques becomes. Play safe and do not make the reader nervous.
Simplicity is Perfection
An essay is not an assignment to conduct experiments. Do not test new sentence structure or grammar moves there. The most straightforward possible choice is working one when it comes to creating academic texts. Edit your essay to standardize and simplify the structures and forms of the text. Don't try to impress readers with too sophisticated or complicated sentences.
Edit and Check Once More
After you perfected the content, go in for proofreading the document. Look for mistakes in spelling, grammar, and punctuation. The good way to get a fresh look is to read the whole text backward.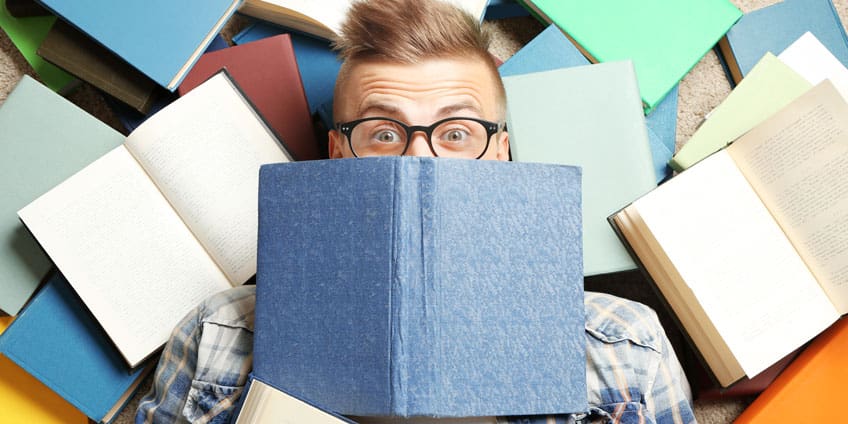 Ask People to Give Feedback
Looking for things to edit and improve in an essay, you can feel free to ask a friend or family member about help. People will give you valuable feedback as they see your writing from their angle. They don't perceive the text in your way. As a result, they can find errors or inconveniences you missed to edit.
You had better check the guide after finishing another paper. After a few times, you'll notice that it became your habit to edit essays carefully. The knowledge about editing texts will turn you into a better writer and student.