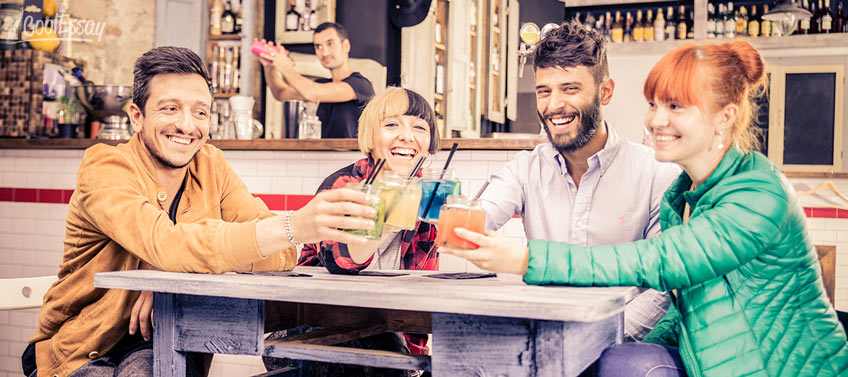 At school, it seems to be so difficult to choose which college to enter and what kind of profession to pick as one's future depends on it. However, after becoming a college student person meets with even more complicated decisions. Some of them are impossible to take for freshmen, as they are still unexperienced and need somebody's advice. It works in the case with a dilemma to live on-campus or off-campus. The choice you make will influence the whole period of education at college so be attentive and take all details into consideration. Keep in mind, these advices, of course, are useful, however, it is much more important to think about own temper and decide where to stay according to it.
Why Students Stay On-Campus?
It is true that major part of students from another towns and cities prefers to say on-campus. What is the reason for such tendency? Everyone has own causes for this decision and expressions about living in a dorm are different too. Some students, who are really communicative and easy-going, are happy to stay here, as the possibility to keep in touch with many people occurs. Others, who like to have some time alone, often worry because of noisy roommates and no private place. To make you aware of this issue, below are main benefits of staying on-campus.
Meet with People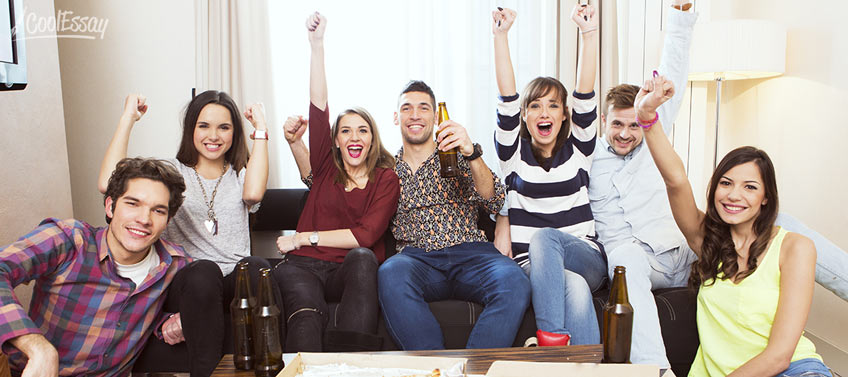 It is maybe the main opportunity the living on-campus gives. You will meet with a crazy number of people every day without any efforts for it. It is really beneficial for one who likes partying, communicating with peers and just being in the center of social life. "The Brief Wondrous Life of Oscar Wao" by Junot Diaz is pretty good illustration how two opposed students may have a cheerful dorm living.
Quick Adaptation
This point really matters for freshmen as it is usually complicated to fit in the new collective and start a completely different life. It is really hard to argue that spending a major part of the time on campus territory cures homesickness and lets the student accustom to local conditions. Roommates can really help to deal with it as well. "Frosh: Nine Months in a Freshman Dorm" is a great documentary movie about neophytes living in a dorm with all troubles and fun moments, ways how staying on-campus helps to blend in college life are presented as well.
Furniture
Staying in a dorm means there is no necessity to buy costly furniture because all of the rooms have necessary things, namely beds, tables, shelves and so on. Moreover, there is also an Internet and phone connection here. In off-campus apartments, it is usually needed to buy some furnishings and care about Wi-Fi installation as well. In addition, you don't have to pay for heating, electricity or water while staying on campus, as opposed to most apartments located away from campus.
High Security Level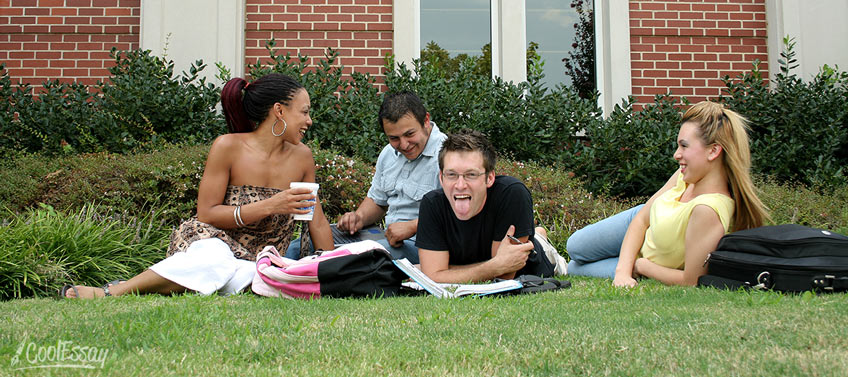 There is no need for parents to worry about the safety of their kids, who live on campus. The highest level of security is held there, observing cameras and police patrols are its guarantee. Any conflicts between locals are solved immediately in order to prevent violent acts and so on. Almost every college has its own security system, about which you can become aware on its website.
Reasons to Live Off-Campus
If living on-campus is so beneficial why many young people still want to stay away from college territory? The main point why students avoid dorms is calm temper and desire to stay lonely sometimes. Sure, it is hard to find there some privacy and relax from annoying roommates. So the only way such people can feel convenience in own place is renting an apartment off-campus. It has many advantages as well: pay attention to it while deciding where to stay.
More Freedom
Most dorms have certain rules of living, which may limit one's freedom. For, example, quiet hours when no guests allowed, noise should be cut off, television turn out and so on. Sure, it is a respectful relation to roommates, but often this violates your convenience. In the apartment, where you live alone or with one mate, there are no similar rules. It is not a problem to let somebody stay for a night in your place, while in most housing on-campus it is forbidden.
Adult Life
While staying all time, from morning till night, on campus, students are not getting ready for adult life. They walk several minutes for their classes, spend free time with roommates and have a dinner in college canteen, as a result, they don't have important life experience after graduating and have to learn it, while mates who stayed off-campus are more independent and take care of themselves from an early age. Moreover, they have an opportunity to contact with mature and experienced people, not only with college fellows.
Privacy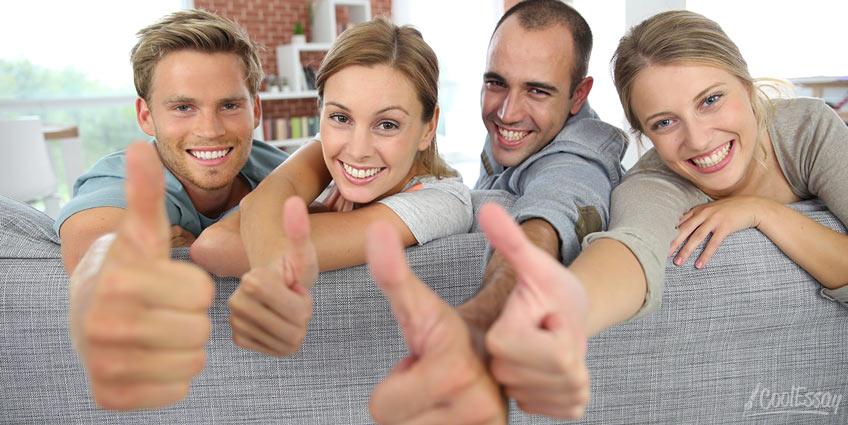 Students who stay in a dorm often have 3 or 4 roommates; it means constant noise in a room. Moreover, such places are usually small and one has only a cozy corner there. In apartment off-campus student has a chance for privacy even if he doesn't stay alone here. It is always easier to establish a calm atmosphere in rented housing than in a dorm room. As a rule, students have an opportunity for both doing homework and having parties.