In order to complete a good research paper in sociology, you should be familiar with some basic principles required for this type of writing and find a proper topic which must be disputable, interesting, researched enough for you to find relevant sources, but studied to the extent that will let you develop the fresh insights for it. Here you can find useful sociology writing guidelines and the ideas for your topic.
Points to Consider in Sociology Research Paper Writing
One of the basic things for sociological researches, overall, is to use the sociological theories in order to understand the social issues which you study.
When you start writing and limit your scopeР± there will be several basic concepts that you will need to use in your research. Thus, with the help of relevant literature you should make sure that you understand their meaning.
One of the most important tasks in sociological study is to question the assumptions. You should doubt all the opinions, stereotypes and do not let any prejudiced or biased opinions take place in your research paper.
Do not simplify your arguments. There is a common stereotype that an argument has two sides only, however, it is not true. Usually the issue reveals numerous facets and all of them must be considered.
Each of your argument must be evidence-based. Therefore, you should learn about the components of proper evidence. Among them there are examples, empirical data, and sociological theories.
Sociological Topics for Research Paper
Prejudice in social psychology.
Prejudice as one of the discrimination factors.
Psychological and social grounds of prejudicing.
Discrimination on the racial basis.
Overweight people discriminating.
Conflict on the race and ethnic grounds.
Ways to reduce discrimination and prejudicing.
Universal rights of human.
Foreign policy of human rights.
Humanitarian law.
Linkages of anthropology and sociology.
How are the sociological and anthropological sciences connected?
The issues of drug testing.
Drug testing on students.
Drug testing in the workplace.
Workplace alcohol testing.
Protecting gay rights.
Gay rights defense communities.
Laws regulating sexual orientation.
Stereotyping about same-sex marriages.
What are the challenges of being a parent of teenager?
Religion in the teenage life.
The teenage social movements.
Freaks and geeks among modern teenagers.
The issues of teenage education.
Music as special language among teenagers.
The reasons which make technologies especially desired and popular among teenagers.
The problem of internet abuse among teenagers.
Teenage runaways: reasons and results.
Homelessness among young people.
Ways to understand runaway youth and teenagers.
Risks that teenage parents can face.
Social worlds of teenagers and parents.
Special care of gifted children.
Adopting children with special needs.
The influence of television on children's social behavior.
Television and role models for children.
Cross-cultural adoption experiences.
Should the foster parents tell the truth to their adopted children?
Educational television for children.
How to teach children with the help of television?
Helpful Hints on Working with Your Topic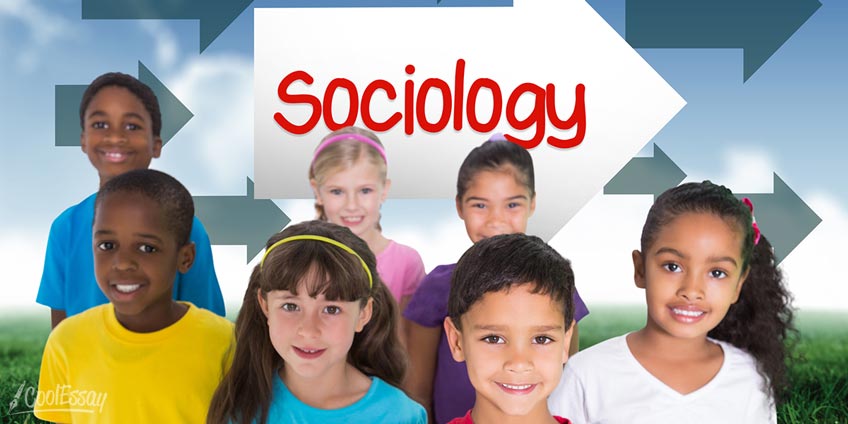 If in the hustle and bustle of your work on the research paper in sociology, as well as in any other academic discipline, you stop for a while to think why it all seems so stressful and difficult, you are likely to reveal one slightly painful but helpful truth. You see, the complexity of the research and the stress, which it may cause quite easily, depends not only on the fact that you lack necessary literature, data, tools or equipment to conduct this research. The most significant challenge is posed rather by the students' unawareness of what they should actually do in order to complete the assignment successfully.
That is why before you start doing at least something, because your deadline is not the guy who can wait, you should better make out what exactly you are supposed to do when your task is a paper in sociology. The tips you will find down below cover various aspects of the thorough research and smart academic writing. They are grouped according to the sequence of stages which you should follow during your work on the chosen topic whatever it is. So, if you have a clear order of the actions you should take, you can save much of your precious time, to say nothing of your efforts and nerves.
Now take a deep breath, take your mouse in your hand or prepare two fingers and slowly scroll down this page to explore a few handy tips which will ease your work.
Stage 1: Preparation
Topic: make sure that you choose the topic you really want to study. You can see that sociology is interconnected with many other sciences. So, even if you are not very interested in sociology as it is, choose the issue which involves several fields of science.
Consultation (desirable): of course, it would be just great if you could discuss your topic and everything (or at least something) you need to do for the research with your instructor, professor or supervisor. Do not hesitate to ask them for advice.
Outline: make a list of questions you would like to answer in your paper or a list of statements you plan to prove or refute. It will help you set the direction for your whole working process.
Sources: search for the works of scientists who have already studied some aspects of your topic. Besides, these will be your references which your paper cannot go without anyway.
Materials for the research: you may need to conduct a little survey or analyze some statistical data.
Stage 2: Research
Researching process: this is when you start your research (survey) using the materials you have prepared.
Work with the received data and other information: after you finish, group your results and analyze them. You can also use the official statistics to compare your results and help yourself with the analysis.
Primary conclusions: basing on what you have got after conducting the research, make the conclusions, which you will use later to complete your paper with them.
Stage 3: Writing
Plan: as you start, you can draft the general plan improving it in the course of writing.
Writing process: follow your plan using the sources you have found along with the received results.
Stage 4: The Finishing Touch
So, a few final steps would concern:
referencing;
proofreading everything carefully:
printing(or sending).