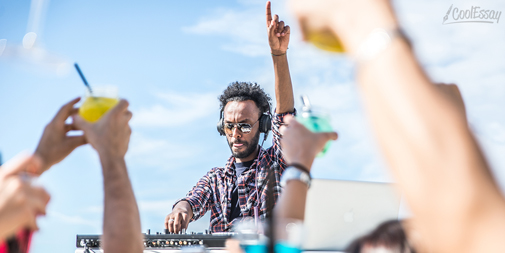 Partying is an integral part of every student's life. This goes in combination with strict teachers, a bunch of everyday tasks and exam sessions. Do you need to make parties a part of your curriculum and do you think it is beneficial for the learning process? We can help you to arrange priorities. You won't get lost in unimportant trifles!
The Value of the Decision
Of course, nobody said you can completely lose control. If you have an important test the next day, you should think over this decision. What is more important? While being a student you'll have a lot of opportunities to relax with big companies, but priorities should be put in the right order. The other thing is if you have already done the task and can go partying without any feeling of guilt in your heart. It should be considered as a reward for nicely done job so in the future it'll motivate you somehow. Anyway, why we think of parties as a nice thing to experience? Let's see!
Escape!
Students are always so busy with their projects, tasks, and additional work, that sometimes they forget to eat. Problems in studying and many deadlines result in stress and headache. We always think that 24 hours per day is such a tiny amount of time to do a job! However, the party is a good way to relax and abstract from your daily routine a little bit. Consider it a zone, where there should not be anything about studying. You only rest, laugh and have fun there. Is this not what you've been looking for so long? Being "off" your personal disasters will help to clear things up in your head and find right solutions after having a break.
Make New Friends
Student parties made for meeting with new and interesting people your age and not only. There is no place for insecurity or shame because everyone came to get positive emotions and drive. Be open to other people, smile and most importantly: do not start a conversation with "How many subjects do you have?" or "Who is your favorite professor?". By the way, there are high chances to bump into someone who will interest you in a more than a friendly way. Parties are the places, where people tend to forget their usual unimportant daily routine, feel themselves carefree and truly follow their hearts. Exchange the contacts with the people you had interest in, just to keep in touch and feel free to share a cup of coffee someday. Be yourself, enjoy time with the company and, who knows, maybe next time you will visit a party with somebody who you've met in such particular way.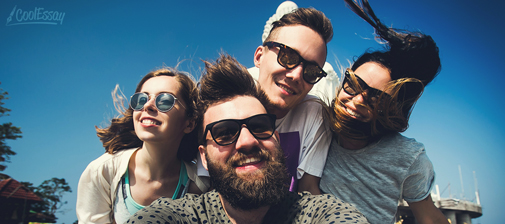 In Case You're Bored: Cope with Challenges
Sometimes, partying doesn't have sense. You're tired and you don't want to meet new people. You just sit at home and don't know what to do. Parties are the best choice to listen to your favorite music, eat and drink free, maybe show people your new, breathtakingly beautiful dress. Think of it as a game to win, and if you're an introvert person it is a kind of challenge for you to be in the center of attention. Try yourself and see what will happen.

To sum up, parties bring a lot of positive in our lives. They make our monotonous pace of life brighter and fill it with fun. It refreshes you, gives new things to think over and help your mind to reload a little bit. Love yourself and reward your soul and body with energy and good emotions only.