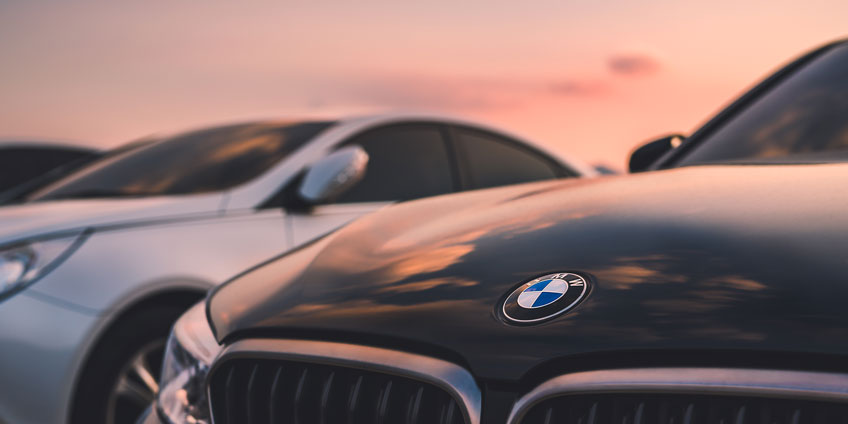 Plenty of notorious brands are known for their abbreviations. Let`s see – AMC, AMD, CVS, A&W, NSBC, KMART, DSW, MAC, FIAT, and more. They are familiar to millions of people all over the world.
German vehicle manufacturer BMW continues or even starts the list of the most renowned company acronyms. It is also known as Bimmer and Boomer. People guess what does BMW stand for, who is the owner of BMW? These and other most popular questions regarding company we are going to answer hereafter.
What Does BMW Stand for?
As BMW is a German company, its abbreviation stands for the combination of local words Bayerische Motoren Werke. The English variant is clearer – Bavarian MotoWorks.
The company deals with producing vehicles, motorbikes, and engines. It launched in 1916. At first, it manufactured engines for airplanes. After it changed the initial idea and turned attention to a rapidly growing automobile industry. Since it became one of the most recognized car brands worldwide.
Letter B in the acronym is a reference to the geographical location and origin of the company. The first manufacture started out in a Bavarian area. The head office is still located in Munich, capital of the region. Nevertheless, the company has extra offices in different places across the globe. One of them is in Greer, South Carolina. It launched in 1994.
Getting back to headquarters, it is a separate building in Munich, called BMW Tower. Nowadays it is used both as the main office and historic building due to its shape and museum inside. It is designed in form the of 4 cylinders by analogy to car engine cylinders. The museum is located at the head of the Tower. The other space (22 floors) is allocated for offices.
Who is the Owner of BMW?
BMW predecessor was another German company Rapp Motorenwerke. After Karl Rapp (founder) left the company, it changed its trademark into Bayerische Motoren Werke. At first, it produced airplane engines. After World War I finished, BMW management had to change policy, as such number of aircraft engines was no more needed.
Nowadays managing board consists of 8 members. Harald Kruger occupies the position of Chairman. Due to the expert ruling, total BMW revenue amounted to €96.7bn in 2017, which is 4bn more than in 2016.
What Does BMW Logo Stand for?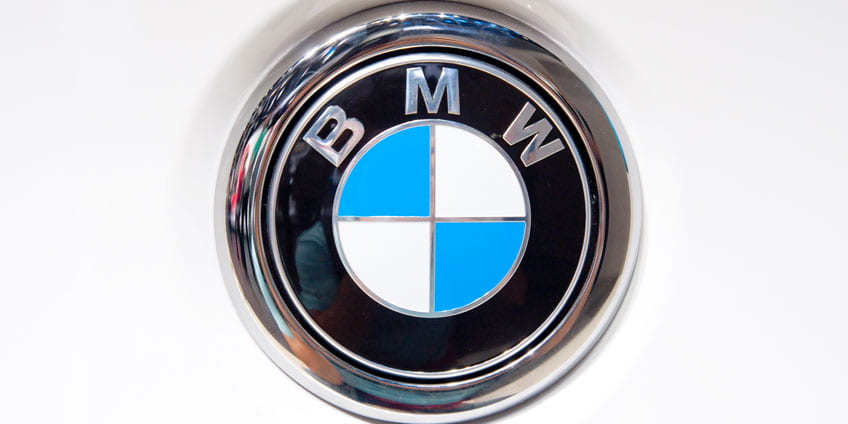 Interpretation of BMW Logo has two variants. Even the official of BMW Florian Triebel confirms it.
On the one hand, the logo is referenced to the early years of company establishing. First, it used to be a manufacturer of airplane engines. So, white and blue boxes can be considered as a figure of rolling airplane propeller and sky. The white one symbolizes propeller blade and the blue – blue sky on the background.
On the other hand, the combination of colors stands for Bavarian origin, as the flag of the region also unites these colors.
Florian Triebel specifies the first variant to be more correct. He even calls analogy with the Bavarian flag a "happy coincidence". They found out it when trying to register a trademark for the first time. The registrar suppressed the initial variant. So, they had to revise original logo. It was improved, but the managing board decided to keep the color scheme.
What Does the I in BMW Stand for?
The symbol I in BMW nomenclature stands for electric cars. This department was established in 2011, as the company gave much attention to environmental problems. They announced designing of two Series – i3 (electric vehicle) and i8 (hybrid).
The first sales of i3 models started in 2013. Production of i8 models launched a year after. Both models got major popularity among customers from Germany, the USA, the United Kingdom, and Scandinavian countries. In 2016 i3 model made the list of top-3 bestselling vehicles in its category.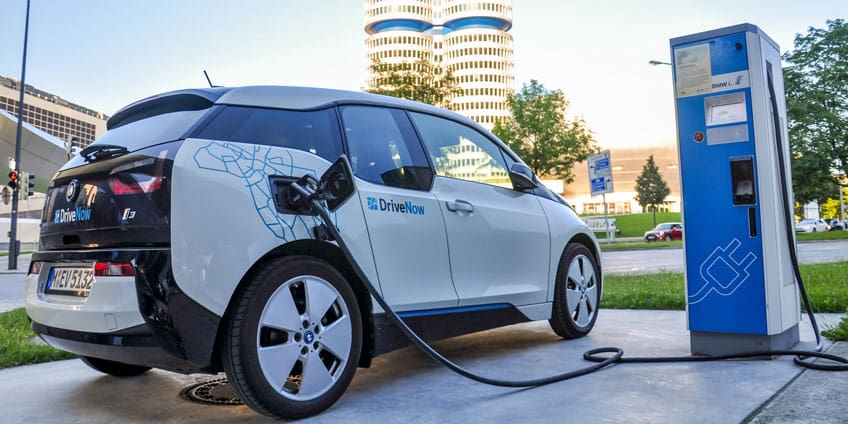 What Does M Stand for in BMW?
Symbol M stands for a separate line of BMW development, namely motorsport industry. In the middle of the XX century, it was among the most rapidly developing fields. So, managing board of Bavarian manufacturer concluded to merge into the industry.
In 1972, the brand established a new branch, responsible for designing racing cars. It numbered 35 members. 16 years after the number of employees was increased to 400. They succeeded, and some models became real stars, like BMW 3.0 CSL. After, they started producing sports cars for public sales. This series got letter M, denoting Motorsport. The first vehicle of the kind (M1) was introduced in 1978.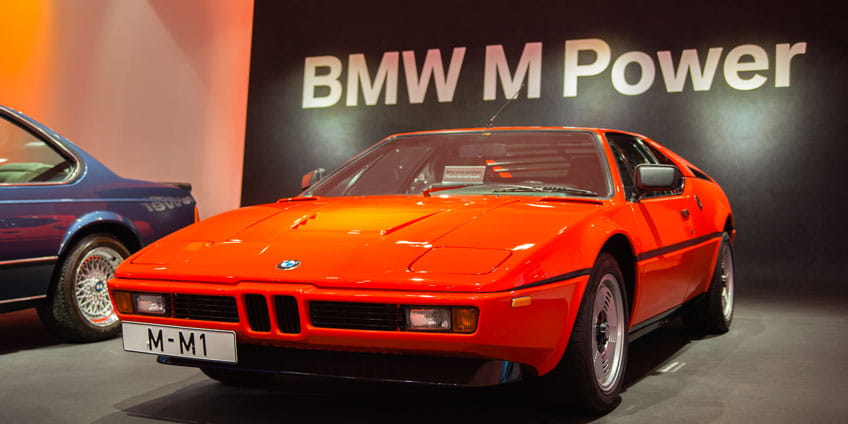 In recent history, the majority of BMW Series get M-modifications. For instance, only two sedan Series lack M lineups, that is 5 & 7 Series. Due to the specific adaptation, such models get improved features of aerodynamics, brakes, transmission, engine work and more.
Popular BMW crossovers also got M upgrades. There are specific versions of X5 and X6.
In reference to hybrid and electric Series, they don`t get M treatment.
What Does GS Stand for in BMW Motorcycles?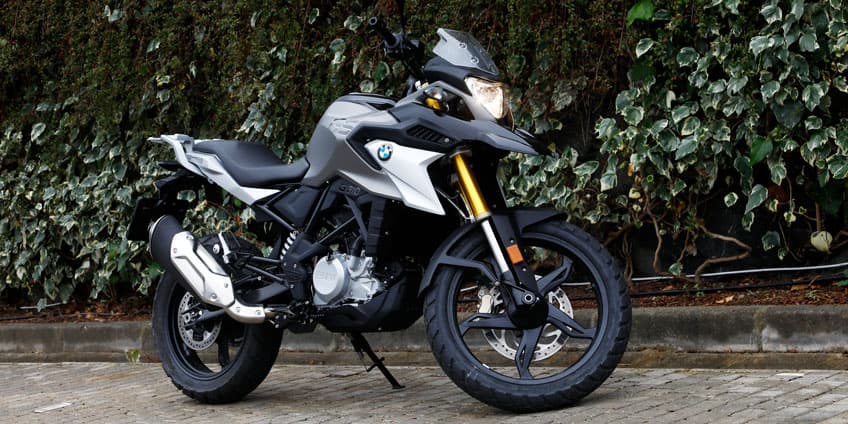 GS is a model line of motorbikes, designed for both on road and off road purposes. First Series was introduced in 1980 with R80G/S. Acronym GS has two alternative translations – Gelande (off road) Sport or Gelande/Straße (on road). Both variants are correct.
The key features of GS models are the almost vertical sitting position, front wheels bigger size, longer suspension. There were designed various motorbike Series with different variants of engines – single-cylinder, two-cylinder air- or water-cooled and combined oil/air.